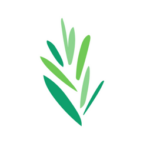 Website reconjudaism Reconstructing Judaism
Deeply rooted. Boldly relevant.
Reconstructing Judaism seeks a highly motivated Development Operations Associate to support its Development Department, a fast-paced and relationship-oriented team in charge of fund development for the organization. Reporting to the Vice President for Development, the ideal candidate demonstrates strong time-management skills, resourcefulness, excellent verbal and written communication abilities, and is detail-oriented. This position is a prime opportunity for someone looking to grow their knowledge of nonprofit administration and fundraising in a supportive, collaborative environment.
Primary Responsibilities
Gift Administration & Acknowledgement
Logging gifts and pledges into Blackbaud Raiser's Edge database platform.
Generating numerous acknowledgment letters weekly, including manual manipulation of data to correspond with unique donor information and preferences.
Ensuring acknowledgment letters are in accordance with IRS regulations.
Proofreading and reviewing letters and securing approval for sending.
Printing letters and thank you cards, stuffing envelopes and mailing.
Manually producing letters, upon request, for tight turnaround.
Logging correspondence into Raiser's Edge NXT database platform.
Database: Entry and Coordination (Blackbaud Raiser's Edge and Raiser's Edge NXT)
Updating constituent records after e-mail distributions and other actions or communications.
Entering participation information for all events as assigned.
Completing other tasks related to the maintenance of the database
Travel Preparation for Key Senior Management and Donor Events
Collecting needed collateral for the President and CEO's travel as anticipated and assigned.
Packing and shipping collateral to travel and event destination/s according to timeline.
Monitoring quantities of collateral and donor gifts, and expedite re-ordering as needed.
General Administration
Managing daily and special mailing projects.
Overseeing calendaring for the Vice President of Development, as well as department-wide and smaller group meetings.
Competencies
Proficiency with Microsoft Office, particularly Outlook, Word and Excel (must be able to pass online skills tests for these programs as part of the hiring process).
Articulate, organized, detail-oriented and proactive.
Ability to manage time and meet deadlines.
Critical and analytical thinker.
Ability to retain information, master new skills quickly and self-train.
Ability to perform tasks independently and multi-task.
Strong communication and interpersonal skills.
Experience
1-2 years professional experience geared toward business or fund development, ideally engaging customers/stakeholders, working with CRM databases, and/or supporting the activities of an executive or department.
Experience (volunteer or professional) with or interest in learning about nonprofits and fundraising is helpful.
Salary: $43,000-$48,000 commensurate with experience
Benefits:
This is a full-time, non-exempt position with excellent benefits that include health insurance, 401(k), paid vacation and sick time, and time off for major Jewish and American holidays. We offer a dynamic and progressive workplace. This is a hybrid position, with an expectation of working from our Wyncote, PA offices a minimum of two days per week. The successful candidate will be assigned a company laptop to facilitate remote work on the other three days.
To Apply:
Applicants should submit cover letter & resume to hr@reconstructingjudaism.org. Submissions without a cover letter will not be considered. No phone calls please.
Diversity is a core value of our organization. Reconstructing Judaism is an equal opportunity employer and does not discriminate on the basis of any legally protected classes. All are welcome to apply.
About Us: 
Reconstructing Judaism is the central organization of the Reconstructionist movement. We train the next generation of rabbis, support and uplift congregations and havurot, foster emerging expressions of Jewish life, and encourage people to be their best selves — always helping to shape what it means to be Jewish today and to imagine the Jewish future.
Reconstructionists approach Judaism — and life — with deep consideration of the past and a passion to relate it to the present. We have originated many of the core innovations of today's Judaism and lead efforts to make our congregations and havurot even more groundbreaking, inclusive and relevant.