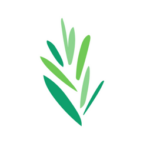 Website Reconstructing Judaism
Deeply rooted. Boldly relevant.
Reconstructing Judaism is seeking a dynamic and experienced program designer/facilitator and community organizer. The Justice, Equity, Diversity and Inclusion (JEDI) Program Coordinator will support our portfolio of JEDI opportunities for Reconstructionist congregations and havurot, including initiatives on racial justice, disability justice, and LGBTQ inclusion. This position will be supervised by the Associate Director for Thriving Communities and Justice, Equity, Diversity, and Inclusion. The JEDI Program Coordinator will have regular opportunities to contribute to the vision and direction of our JEDI work.
A core goal of Reconstructing Judaism's strategic plan is to, "join and lead Jewish efforts to dismantle systemic racism and to advance racial diversity, equity, and inclusion within the Reconstructionist movement." We understand this work to be interconnected with other axes of exclusion and oppression and are deepening our investment in our historic commitments to JEDI work in the Reconstructionist movement. There continues to be significant work to be done to improve and re-create communal Jewish spaces that both embrace and empower those who have been historically excluded and marginalized. We commit to a future where our communities are open and engaged in this ongoing process of transformation.
This new position is designed to increase the staff capacity of Reconstructing Judaism to engage and support our congregations and communities in the work of transformational change. This is an excellent role for an energetic, committed project manager and community organizer. It provides the opportunity to be deeply connected to the congregational life of the Reconstructionist movement with a focus on implementing and executing projects around internal culture change work as well as external coalition work, and the curation and amplification of existing JEDI resources.
For candidates who live in the Greater Philadelphia area, a hybrid work schedule with a minimum of two days per week in person is available. Candidates based in other cities who would need to work remotely are also welcome to apply – please note that this position would require some travel (5%) to our office as well as to other locations.
Major Responsibilities will include:
Working with affiliated Reconstructionist communities (both individually and in cohorts) on existing racial justice initiatives
Adapting our pilot congregational assessment tool for racial diversity, equity, and inclusion to be a congregational-led resource.
Coordinating follow-up programming and consultations for our most recent initiatives; the pilot congregational assessment, passage of a reparations resolution, and movement-wide pilgrimage to the American South.
Help create sample congregational policies with a racial justice lens.
Promote the Center for Jewish Ethics' Race, Religion, and American Judaism curricula.
Pilot new JEDI trainings and programming that we create 
Help initiate and implement new departmental offerings such as building a synagogue culture that celebrates neurodiversity, adapting the language of our Hebrew rituals to honor nonbinary gender identities, and reaching out to Jews who might not know synagogues would joyfully accommodate their needs.
Implement programs that other organizations have created that are values aligned with our JEDI work.
g. Shivyon: Keshet's Equity Project
Facilitating regional tikkun olam relationships
Help congregations build local relationships with BIPOC-led social justice organizing efforts.
Providing administrative support for the Tikkun Olam Commission.
Manage movement-wide Tikkun Olam and Racial Justice listservs.
Evaluate programming successes, identify learnings, and apply to future programs.
Other duties as assigned.
Competencies:
Excellent organizational skills, with outstanding attention to detail and the ability to work on multiple projects simultaneously.
Outstanding project management skills including the ability to balance competing priorities and programmatic content with administrative tasks, and the ability to meet critical deadlines.
Ability to work independently and as part of a team.
Ability to work well with volunteers.
Strong facilitation skills.
Commitment to, and experience with, collaborative team structures and work environments.
Respect for people of all ages, gender-identities and abilities, attention to anti-bias and anti-racist practices, and an orientation toward accessibility and inclusion in program design.
Commitment to bring a racial justice and gender equity lens to programs/work products as well as to interactions with colleagues.
Exceptional interpersonal skills, especially the capacity to develop and sustain relationships.
Ability to communicate clearly and professionally, both orally and in writing.
Ability to take initiative and self-motivate.
Comfortable with the ambiguity that sometimes occurs in a fast-paced organization, and flexible enough to meet changing demands.
Preferred Qualifications:
At least three years of full-time work experience.
Work experience in program design and/or facilitation, Justice, Equity, Diversity, and Inclusion work, leadership development, and/or community organizing is beneficial, but not required.
Familiarity and alignment with the values of Reconstructionist Judaism.
Demonstrated experience in cultivating relationships and partnerships across diverse constituencies.
Proficiency with Microsoft Office Suite (Outlook, Word, Excel, and PowerPoint) and Zoom; some database experience is highly desired. Experience with Salesforce preferred.
Experience administering Zoom virtual meetings preferred.
Salary: $50,000 – $54,000, commensurate with experience/qualifications.
Benefits:
We offer excellent benefits, including health insurance, 401(k), generous paid vacation and sick time, and ample time off for major Jewish and American holidays. We offer a dynamic and progressive workplace. This is a full-time, exempt, benefit-eligible position.
To Apply:  Please send a cover letter and resume to mweiss@reconstructingjudaism.org. No phone calls, please.
Diversity is a core value of our organization. We are an equal opportunity employer committed to economic, social, and racial justice. We do not discriminate on the basis of any legally protected classes. We know that many people – particularly those from historically marginalized groups – don't apply for jobs unless they meet all listed qualifications. As an organization committed to diversity, if many (even if not all) of the qualifications listed above describe you, we still want to hear from you.
About Us: 
Reconstructing Judaism is the central organization of the Reconstructionist movement. We train the next generation of rabbis, support and uplift congregations and havurot, foster emerging expressions of Jewish life, and encourage people to be their best selves — always helping to shape what it means to be Jewish today and to imagine the Jewish future.
Reconstructionists approach Judaism — and life — with deep consideration of the past and a passion to relate it to the present. We have originated many of the core innovations of today's Judaism and lead efforts to make our congregations and havurot even more groundbreaking, inclusive and relevant.