As Americans of all backgrounds confront structural racism and seek to understand our own roles and responsibilities, learning about racism and its history is critical. Race, Religion, and American Judaism uses the prism of Jewish life to examine complexities of identity, culture and society. With support from the National Endowment of the Humanities, we sponsored ten cutting-edge research projects on Jewish ethics, history, and sociology, and developed curricula to bring this research to adults, youths and families. Race, Religion, and American Judaism takes you on an educational journey with leading scholars as your guides. It promotes knowledge and inquiry as central to the pursuit of racial equity and repair.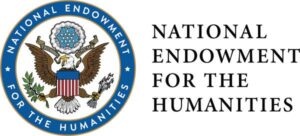 Find the new research and resources of Race, Religion, and American Judaism here.
We were proud to partner with the Herbert D. Katz Center for Advanced Judaic Studies at the University of Pennsylvania for the 2021 lecture series, "Jews, Race, and Religion."
Scroll down to find recorded lectures, introductory materials and resources on eleven topics that advance the conversation about race, racism and anti-racism in contemporary society, both American and Jewish.