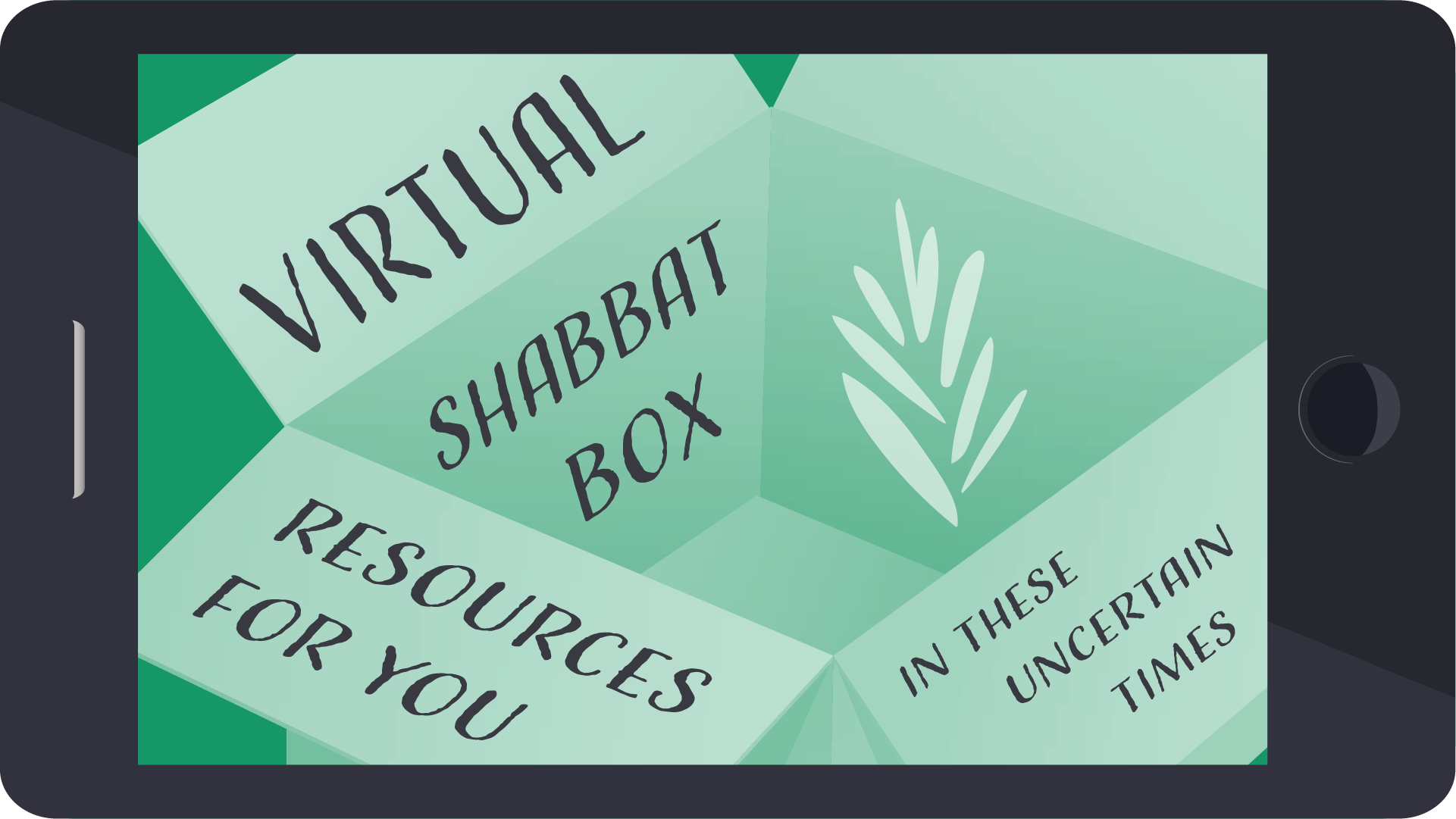 Your Virtual Shabbat Box holds many ways to celebrate the day. Choose what nurtures you: listen, watch or read.
Leslea Haravon Collins's poem plays on the phrase re-nefesh (to "re-ensoul"), coined by Alan Lew in his book, This Is Real and You Are Completely Unprepared.
Rabbi Josh Snyder offers a ritual to bless our animal friends as a hillula — an annual rejoicing on the anniversary of the death of an important Rabbi — for Rav Avraham Yitzchak Ha-Kohen Kook (1864-1935), the first Chief Rabbi of Eretz Yisrael, who envisioned the Messianic age as a time when all would be vegetarian, and no animal sacrifices would be offered.
Janice Steinberg wrote this blessing influenced by a book by psychologist Miriam Greenspan about the alchemy of Healing Through the Dark Emotions. She asks, "How do we get in the mud with the 'oogy' feelings and find the treasure?"
On this Shabbat Nahamu/Shabbat of Comfort, Rabbi Lewis Eron writes:, "We do not have the insight to foresee the final resolution of the many complicated issues that confound the relationship between Israel and the Palestinians. We can, however, pray with the words of the Psalmist that our prophet's vision of a Jerusalem prosperous, secure and at peace will someday be realized."
In the first of a two-part series examining circumcision, two critics of the practice — best-selling novelist and memoirist Gary Shteyngart and Max Buckler, author of the Evolve essay, "Be Honest About the Bris" — discuss circumcision from the perspective of morality, Jewish tradition, medicine gender norms, and the rights of parents and children.
This Havdalah ceremony, based on an ancient minhag (custom) of going to a natural spring or well after Shabbat, and drawing and drinking water, was created by Martha Hurwitz and Rabbi Janet Madden.
This panel focuses on how creative works — the works of art, drama, music, and the like — can be called forth to meet our experiences of God/divinity/holiness.
"Anxiety, violence and despair engulfed her world," writes Rabbi Janet Madden as she describes the Shekhinah's response to learning of the destruction of the Temple. This Tisha b'Av, her poem speaks to us as we "journey from destruction to destruction."
"In his d'var Torah on the opening chapters of Deuteronomy, Rabbi Steven Carr Reuben says:, "Here we find our greatest and most humble leader, Moses, at the end of his life, having just as much difficulty accepting responsibility for the consequences of his decisions as the rest of us."
Rabbi Jacob Staub explores the observance of Tisha B'Av and the value of dwelling on ancient tragedies.
Bryan Schwartzman profiles newly graduated Rabbi Alanna "Lonnie" Kleinman.
Zoe Greenberg talks about what it is like to be a reporter and researcher for The New York Times, why she got into journalism at a time when the traditional business model for newspapers has broken down, what it is like to be raised by a Reconstructionist rabbi, and what millennials are looking for in Jewish community and Jewish experiences.
Martha Hurwitz created this prayer as a member of a very small synagogue with just a few children. Most of the parents seemed uncomfortable when the rabbi initiated a ritual for them to bless their children, so she thought it would be more comfortable if everyone joined in.
Sarah Schmerler offers this art project for the Nine Days, a period of semi-mourning observed by religious Jews that begins on Rosh Hodesh Av and culminates in a full fast day known as Tisha B'Av.
The final portion of Bamidbar, Mas'ey or "Journeys," begins with a lengthy recounting of every encampment to which the Children of Israel sojourned during the past 40 years. Looking at the names of these places, Rabbi Jonathan Kliger notes that they are heavy with symbolism: Are they real places or states of being?
Rabbi Benjamin Weiner explores the ways that traditional Hebrew prayers can provide meaningful spiritual experiences for those who neither understand Hebrew nor believe in a God who hears and responds to our prayers.
Claudia Horwitz's life's work has focused on integrating spiritual practice with the work of social change. In this conversation, she shares the strains that social–justice work can inflict on activists and articulates the importance of deep inner work in anchoring and sustaining individuals and groups in their work of tikkun olam.
Begin Shabbat with Maia Conrad's prayer to mark the holiness of this moment.
Rabbi David G. Winship prays, "May our courts, our places of power, our streets fill with those who know the price, and who will make change."
According to Rabbi Richard Hirsh, this week's portion asserts that "the Torah teaches that transitions are inevitable and that the key is to manage them in ways that support continuity, involve the consent of the community, and demonstrate the willingness on the part of the departing leader to support the new leader."
Legal scholar, philosopher and policy analyst Nathalie Smuha delves into Jewish philosophy to better understand how society can respond to artificial intelligence.
Rabbi Alex Weissman suggests that going beyond the notion of b'tzelem Elohim and diving into the Jewish legal questions that animate the lives of LGBTQ+ Jews could open doors for maintaining a relationship with halakhah.
Heather Paul's Kaddish offers words of comfort alongside the struggles of a heart in pain.
Despite a world full of pain and evil, Trisha Arlin can still pray to see its wholeness and goodness. May we be able to share her prayer.
Rabbi Armin Langer explains that Judaism has traditionally maintained a far more diverse approach to gender expressions than Christo-normative "Western" societies have.
What happens when a rabbi and a spiritual seeker carpool to work, stick a camera on the dashboard, and invite the world to watch? You get "Carpooling with Rabbi," a 36-part YouTube series. Rabbi Seth Goldstein and Kirsten relay the power of talking and the challenge of driving safely while discussing weighty philosophical topics.
Rabbi Toba Spitzer discusses her just-published book, God Is Here: Reimagining the Divine, with Rabbi Nancy Fuchs Kreimer and Rabbi Jacob Staub.
To help us fully appreciate the food that sustains us, read Debra Smith's intention to precede eating.
This guide, prepared by Madison Emmanuelle Slobin and Cantor Shira Stanford Asiyo, will walk you through various Shabbat rituals and teachings to understand this weekly holy day.
In her d'var Torah on parashat Hukkat, Rabbah Arlene Berger offers some clues to what we can learn from Miriam's death and how the Israelites react to it. 
When times are hard, we often question the value of prayer. Sara Stock Mayo's prayer helps to nudge us back to a meaningful path.
Rabbi Leiah Moser has two passions: studying Talmud and composing electronica music. In this conversation, Bryan Schwartzman and Rachael Perice (nee Burgess) uncover the links between Jewish tradition and funky modern music. 
Rabbis Roni Handler and Darby Leigh perform the Shehekheyanu blessing in American Sign Language, with a melody by Tzvika Pik.
Rabbi Elizabeth Bolton suggests that the story of Korah's rebellion against Moses in this week's parashah, complex though it may be, offers a simple teaching about our basic freedom to challenge authority and redress injustice wherever we may find it.
This ritual, created by the National Council of Jewish Women (NCJW) can be used as a space for your community to mourn, sing, pray, connect, unite and separate what we knew from what we now know.
On this 246th Independence Day, as we ponder the state of our nation, why not reacquaint ourselves with the document on which the American experiment began?
David Lubell, founder and Executive Director of Welcoming America, discusses what brought him to Ecuador, how we've unwittingly taught our children to fear the other and why he's dedicated his professional life to making America more welcoming to immigrants.
With Steve Pollack's poem, we enter Shabbat centering ourselves in the present and refreshing ourselves so we may face a new tomorrow.
Inclusion is a core principle of Reconstructing Judaism, and the Reconstructionist movement has a 100-year history of expanding access to Jewish life and community. Rabbi Ari Lev Fornari discusses how our affiliated communities share that commitment and actively pursue ways to translate those commitments into practice.
Jill Ratzan helps us to separate the end of the school year from the beginning of summer and all of its activities with this havdalah ceremony.
In his d'var Torah, Rabbi Jonathan Kligler reminds us that "however lowly you may think of yourself, your projection that we share the same low opinion of you is unfounded, even ridiculous."
Rabbi Deborah Waxman, president and CEO of Reconstructing Judaism, and Rabbi Nathan Kamesar, rabbi of Society Hill Synagogue in Philadelphia, discuss the ubiquity of technology and the opportunities and challenges it brings to Judaism.
Challenging parent-child relationships become extra difficult on these "special" days. This poem addresses the stress that might arise for daughters on Father's Day.
On May 22, Adam Cerino Jones and five of his classmates became rabbis at RRC's 50th graduation ceremony. Moments after being called rabbi in public for the first time, Cerino Jones stood on the bimah and performed an original melody for a line from Psalm 65, which his classmate, Rabbi Sarah Brammer-Shlay, translated as "let silence be praise for God."
From this week's Torah reading, Rabbi David Stein teaches that ultimately, the answer to the challenge of our physical cravings may be spiritual sustenance.
In her Senior Torah presentation, newly graduated Rabbi Sarah Brammer-Shlay challenges the notion that Jews who express solidarity with Palestinians "do not love our people enough. Ahavat Yisrael seems to have become a weapon to shame and marginalize, instead of a call to see the fullness and potential of the Jewish people."
In honor of Juneteenth, learn to read the biblical scriptures through the eyes of a contemporary African-American woman with the Rev. Wil Gafney's essay.
Cantor Vera Broekhuysen challenges the law and policy-makers to go beyond their "thoughts and prayers" in the face of dead children.
Poet-musician David Glaser finds God in the creating of a new song.
BimBam, a nonprofit Jewish media studio, has created more than 350 animated videos for children and adults. BimBam's founder, Sarah Lefton, and executive director, Jordan Gill, explain how they have sought to revolutionize Jewish education through digital storytelling and meaningful screen time.
In her reading of parashat Naso with a "queer eye," Rabbi Toba Spitzer finds the Torah coming to a successive and progressive understanding of what it means to be queer in relation to the larger society.
Opening the Reconstructing Judaism convention, Rabbis Nancy Fuchs Kreimer and Mordechai Liebling shared stories of their careers, in which they brought their theological values to life through their public activities.
On this Erev Shavu'ot, Karolyn Benger ponders the possibilities had the Torah had been interpreted by all of us instead of just a few?
In this week's Torah reading, Rabbi Jonathan Kligler teaches that "the journey to the Promised Land is the journey towards a society in which we all remember that everyone counts."
Summer is upon us, and so is camp season. Rabbi Isaac Saposnik, executive director of Havaya Summer Programs, discusses the latest trends in Jewish camping — from shorter sessions to the rise of specialty camps.
In the face of relentless tragedy and grief, Rabbi Nina Mandel struggles to find the "right" words, all the while knowing how inadequate words often are.
As we anticipated reading the book of Ruth on Shavu'ot, Rabbi David Gedzelman explores the text with an eye towards literary elements that address how Tanakh advances structures of covenantal openness, societal protection, and compassion towards the "other," built on but transcending the requirements of the Law.
In this poem, Hila Ratzabi shares the grief and horror of learning about the school shooting in Uvalde, Texas.
The leaders of Reconstructing Judaism and the Reconstructionist Rabbinical Association cry out in grief and pain at the senseless deaths of 11 people in Buffalo, New York, and Laguna Woods, California.
Rabbi Deborah Waxman offered this prayer at the Washington, D.C., rally for abortion rights.
In his discussion of the biblical roots of a Jewish theology of Earth, Rabbi Arthur Ocean Waskow concludes that "seeing and hearing YHWH [God] as an Interbreath — Ruach HaKodesh, the Holy Breath/ Wind/ Spirit — could transform our entire culture, bringing the insights of mystics and the calculations of geologists into a coherent whole."
Have you ever heard a Jewish organization refer to itself as "warm and welcoming," but on some level fails to live up to that promise? Miriam Steinberg-Egeth and Warren Hoffman discuss this subject in their book "Warm and Welcoming: How the Jewish Community Can Become Truly Diverse and Inclusive in the 21st Century." The authors argue that "warm and welcoming" is not a state to achieve but a constant process.
May 20-21
In this poem, Cathleen Cohen reflects on the practice of counting the Omer. Sourced from Ritualwell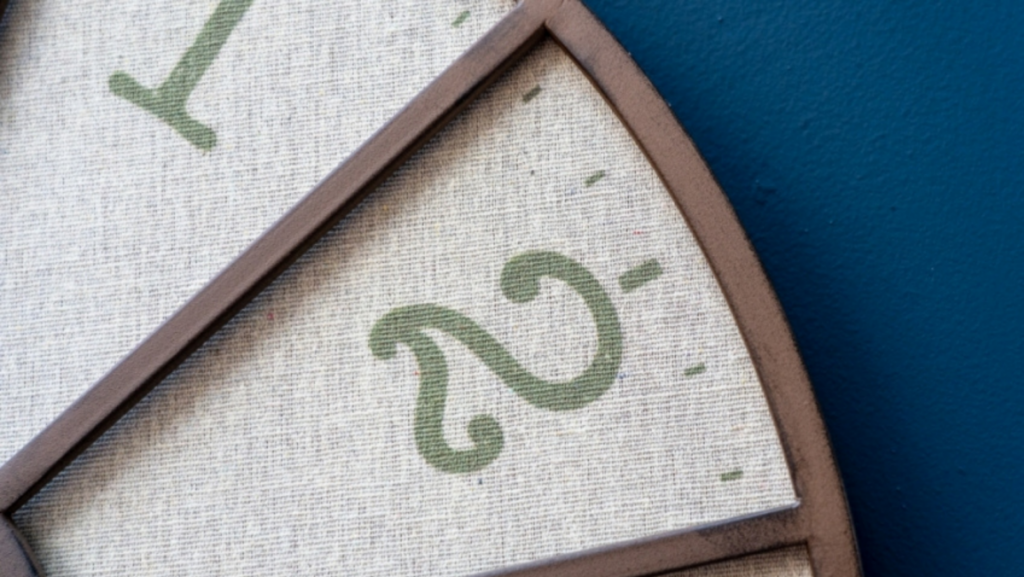 In his d'var Torah, Rabbi Lewis Eron teaches that we should not read the listings of blessings and curses that appears in this week's portion as a description of the world in which we live, but rather as a vision of the world as it should be — an affirmation of our ancestors' faith in God's sovereignty and their belief that in some future time God's dominion will be manifest in its fullness. Sourced from ReconstructingJudaism.org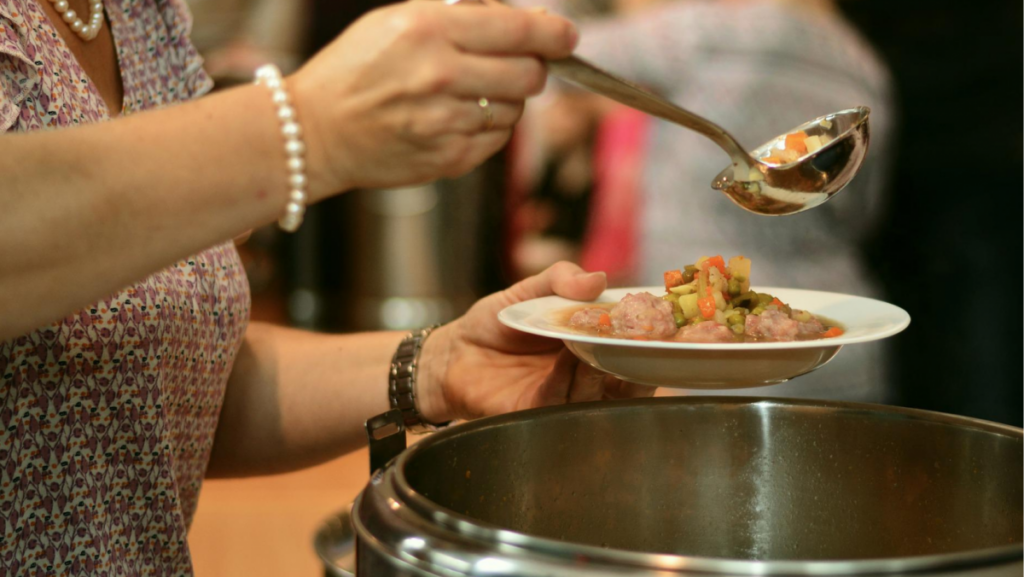 From CLAL: At the end of a year of learning with a teacher, we may feel we have learned what we came to learn; we may feel frustrated that we did not master more of the information we sought; we may feel awed by how much there is yet to learn, and we may feel that we have been deeply changed by the experience. Sourced from Ritualwell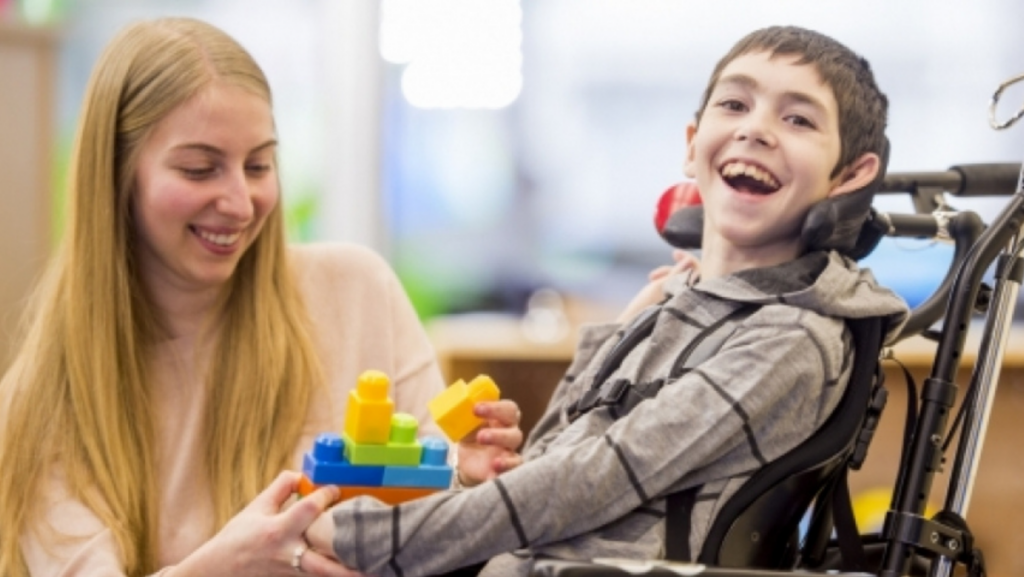 Whether you're moving in with new roommates or setting up a new home with a partner, how might Judaism play into that? This video by BimBam will help you think through the possibilities along with your friends or partner. Sourced from Ritualwell
Regardless of the U.S. Supreme Court's ultimate decision, the Reconstructionist Rabbinical Association and Reconstructing Judaism remain steadfastly committed to advocating for reproductive freedom, and the principle that abortion care is medical care and a basic human right. Sourced from ReconstructingJudaism.org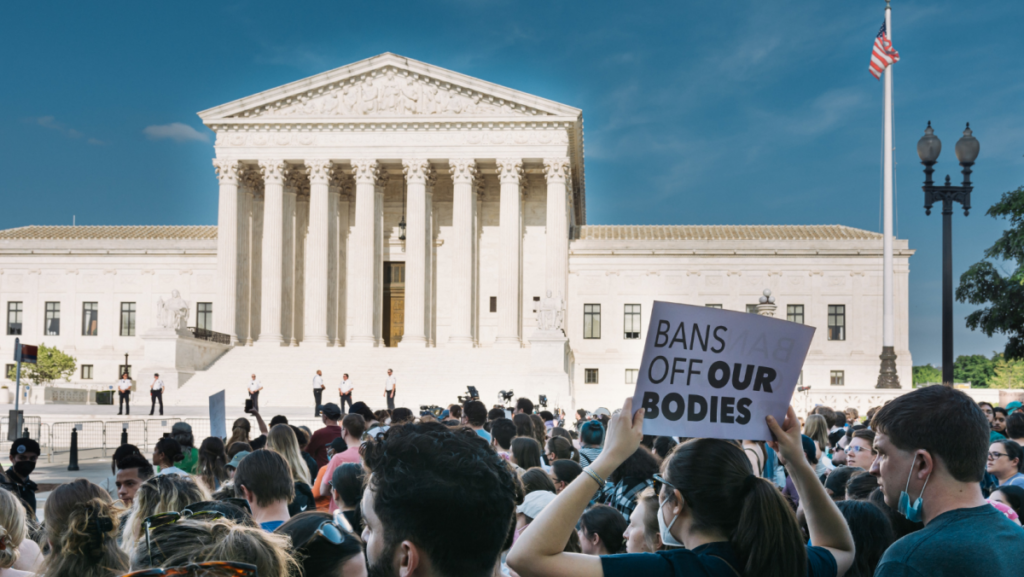 May 13-14
A rerun of Rabbi Moshe Heyn's song for Shabbat because we just need it. 
Sourced from Ritualwell
In light of the recent U.S. Supreme Court news, Rabbi Stephanie Crawley helps us to seek the power in choice. 
Sourced from Ritualwell
Rabbi Jonathan Kliger, in partnership with Reb Tevye, teaches how the law of equal retribution from this week's 
parashah
 demonstrates the evolving nature of Jewish tradition. 
Sourced from ReconstructingJudaism.org
Shanna McKinney-Baldon, and Rabbis Deborah Waxman and Sandra Lawson, discuss a Reconstructionist, values-based approach to engaging with Jewish tradition and the ongoing process of gaining support for a movement-wide resolution supporting reparations for slavery. 
Sourced from Hashivenu: Jewish Teachings on Resilience
Rabbi Toba Spitzer discusses a new consciousness afoot among forward-thinking Israelis and Palestinians that challenge us here in America to shed old ways of thinking about the situation. It also urges us to step up in ways that will promote a greater spaciousness in our hearts and minds that might lead to our being part of the solution and not just part of the problem. 
Sourced from Evolve: Groundbreaking Jewish Conversations
---
May 6-7
Violence continues to plague the land of Israel/Palestine. And so, along with Alden Solovy, we must continue to dream and pray for the day when peace comes. 
Sourced from Ritualwell
As we continue to journey through the wilderness of the COVID-19 pandemic, Betsy Teutsch spins new meaning into the tradition of counting the days between 
Pesah 
and 
Shavuot
. 
Sourced from Ritualwell
Rabbi Yael Ridberg teaches from this week's 
parashah
 that "the revolutionary love — the kind that means the absence of hate, the absence of grudges and vengeance, and with a vision of holiness of being and behavior — would mean the kind of revolutionary justice we are still working towards, each and every day." 
Sourced from ReconstructingJudaism.org
This video of a new setting for 
"Hinei Mah Tov"
 by RRC student Solomon Hoffman was shared at the recent Reconstructing Judaism Convention and features more than 150 Reconstructionists representing 40 of our communities from across North America and beyond. 
Sourced from ReconstructingJudaism.org
"Far more radical things happened at the SAJ that did rattle the Jewish world," according to Miriam Eisenstein, and "we should celebrate all of them, and most especially, the SAJ's 100 years." 
Sourced from Evolve: Groundbreaking Jewish Conversations
---
Get our Virtual Shabbat & Holiday Box delivered to your inbox.