pil·grim·age  /ˈpilɡrəmij/
a journey to a place of significance in search of expanded meaning related to one's self, others, or a higher good.
This past October, a minyan of Black Jewish leaders embarked on a historic pilgrimage to the Equal Justice Initiative's National Memorial for Peace and Justice and neighboring Legacy Museum: From Enslavement to Mass Incarceration in Montgomery, Alabama. As a first of its kind, the Reconstructionist Movement organized the trip, focusing exclusively on American Jews of African descent grappling with the United States' foundational sins and the necessary work for healing and teshuvah.
Join us on Zoom as the leaders from the pilgrimage share powerful stories from their journey with a public audience for the first time.  The program will be moderated by Adam McKinney, who served as facilitator for those who went on the pilgrimage.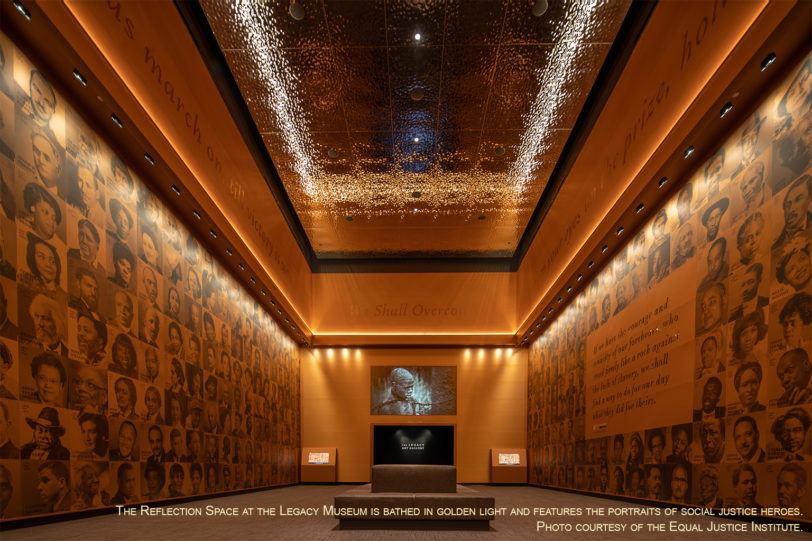 This program is produced by Reconstructing Judaism in partnership with the Weitzman National Museum of American Jewish History.
Adam McKinney is committed to healing through the arts and dialogue.
He is the newly appointed Artistic Director for the Pittsburgh Ballet Theatre. He holds a BFA in Dance Performance with high honors from Butler University and an MA in Dance Studies with concentrations in Race and Trauma theories from NYU-Gallatin.
"My hope by setting the stage asking people what they love about being Black and Jewish was to counteract that notion of our difficult experiences. But also to counteract the racism and antisemitism being put before us before anything else about us being human," said McKinney, an assistant professor at Texas Christian University and self-described as Queer, Black, and Jewish. 
"The notion of teshuvah, 'return,' is one we know well and is one that we are commanded to do personally. So it was important to return to this location in the South as Jews of African heritage because many of us have Southern roots." 
McKinney's approach was shaped by his understanding of trauma theory: to heal, it's vital to visit pain sites and replace old memories with new ones. The larger purpose of both missions, he said, is to explore what it means to "deconstruct racism in the reconstruction of Judaism."