Join Rabbi Jacob Staub on Monday, October 2 at 1 p.m. EDT for our next Evolve Web Conversation with Lex Rofeberg. They will discuss "Pillars of (the) Cloud: The Liberatory Potential of Digital Judaism."
Less than ten years ago, people regularly argued that Jewish practice should never take place online, in any respect — I know this because they told me, all the time, as I began to work for a digital Jewish non-profit. Today, some of those arguments are still made…but mostly they've disappeared. Instead, it's a taken-for-granted fact of life that hundreds of Jewish gatherings take place online every day — bringing together people in a variety of formats, across time zones and continents. In this interactive conversation, we will not be focusing on ways in which digital Jewish experience is cool, or innovative. Instead, we will hone in on ways in which this foundational shift to Jewish life has served as a liberating force, allowing networks of people to work for justice, through Jewish lenses, in ways that had never before been possible. We will also consider how digital Judaism can continue to serve efforts to engage with Torah, build community, and organize for a better world, in the future.
Contributors of $250 or more are invited to join the live session. 
This is the third of five web conversations in our "Uncover the Light" shiurim series.  A donation of $250 or more will grant the contributor access to the entire Shiurim series web conversations, both during the live recorded session and the recording for later viewing. If you have donated at this level or higher and have not received the zoom link, please contact Rachel Forth at RForth@ReconstructingJudaism.org.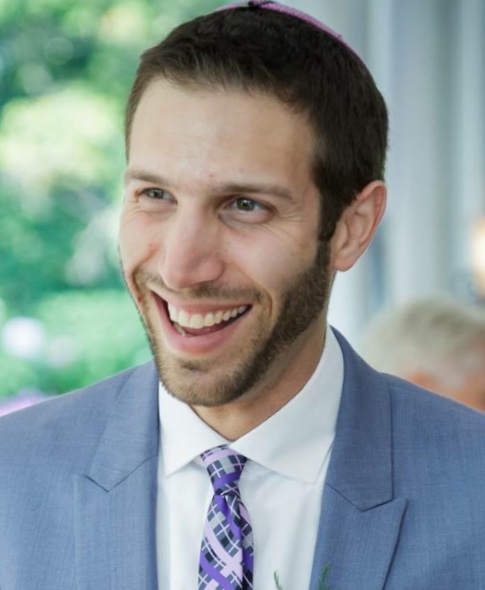 Lex Rofeberg is a Jewish Educator and Organizer, currently serving as co-host of the Judaism Unbound podcast, a project of the Institute for the Next Jewish Future. He grew up in Milwaukee, Wisconsin, and currently lives in Providence, Rhode Island, with his wife (Valerie) and cat (Peeve). He graduated with a degree in Judaic Studies from Brown University in 2013, and for two years worked as an Education Fellow for the Goldring/Woldenberg Institute of Southern Jewish Life. He was ordained through ALEPH: The Alliance for Jewish Renewal in 2021.
About Evolve: Groundbreaking Jewish Conversations
Evolve: Groundbreaking Jewish Conversations is an initiative of Reconstructing Judaism. We seek to promote the ongoing evolution of the Jewish community by launching collective, communal conversations about the urgent issues of our day. To that end, Evolve brings multiple voices together to listen to one another's point of view and to interact respectfully. In an era when it has become ever more difficult to remain open to viewpoints that differ from our own, Evolve cultivates covenantal conversations even when we disagree. In this way, we hope to enhance the ongoing evolution of Jewish civilization. Learn more on our Evolve website.
Evolve does not endorse every viewpoint presented on its platform. Its goal is to cultivate groundbreaking, constructive, respectful conversations about urgent issues of concern. Evolve makes space for a wide range of viewpoints and seeks to support constructive debate while abiding by the values of tzelem Elohim (regarding and treating all people as created in the divine image), kavod (respect), redifat shalom (pursuing peace) and makhloket leshem shamayim (disagreements for the sake of heaven).