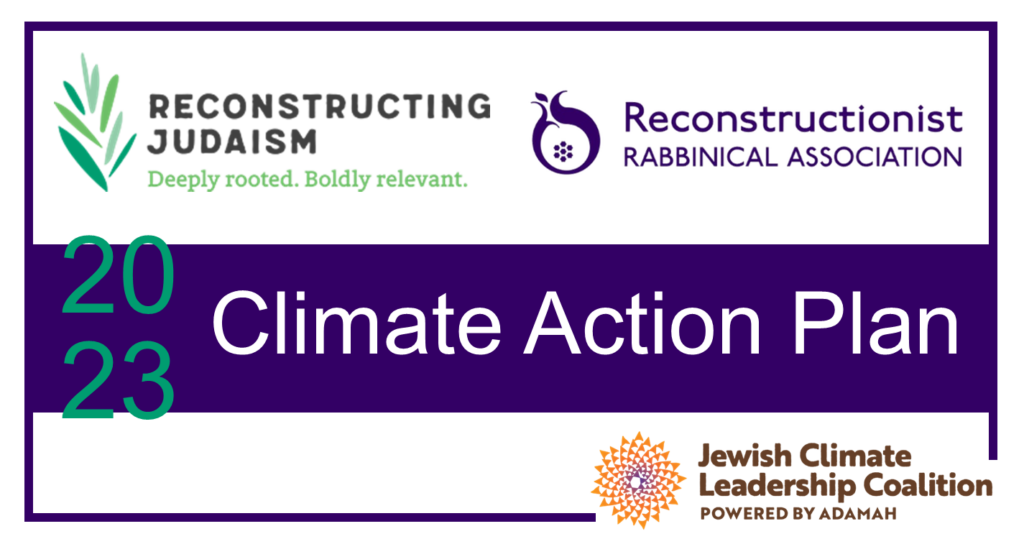 In 2022, Reconstructing Judaism and the Reconstructionist Rabbinical Association signed on as a founding partner to the Jewish Climate Leadership Coalition, along with twenty other national and international umbrella organizations of Jewish life.
Powered by Adamah, the Coalition is a network of Jewish community organizations who recognize the existential threat and moral urgency of climate change and commit to taking action.
Coalition members develop Climate Action Plans that outline our strategic priorities of our climate work. Our Climate Action Plan details action taken to-date and sets goals for both reducing our greenhouse gas emissions and mobilizing our networks around climate action in the year ahead.
Inspired by Jewish values, we are working to do the Jewish community's part to mitigate the worst effects of climate change and build a livable future together.
We invite Jewish community organizations everywhere to join us.
For more information about the Jewish Climate Leadership Coalition, watch the Coalition launch video or visit Adamah's website.