Rachel Swartz Robinson, Reconstructing Judaism's new vice president for development and philanthropic advisor, knows firsthand the impact that a Reconstructionist approach can have on a family. As it happens, Reconstructionist rabbis were present at two of the most important moments of her life: her wedding and her son's naming ceremony.
For the past two-and-a-half years as a member of the development team, she has drawn on these personal encounters while playing a key role in Reconstructing Judaism's fundraising efforts. As director of individual giving, she combined her passion for building relationships and extensive fundraising experience with a willingness to ask hard questions and rethink established practices. All the while, she has connected with donors and helped tell the organization's evolving story.
Now, with a promotion to this key leadership role, she will join the president's cabinet, helping shape strategic decisions and the organization's trajectory. She'll also oversee a talented, five-member development department.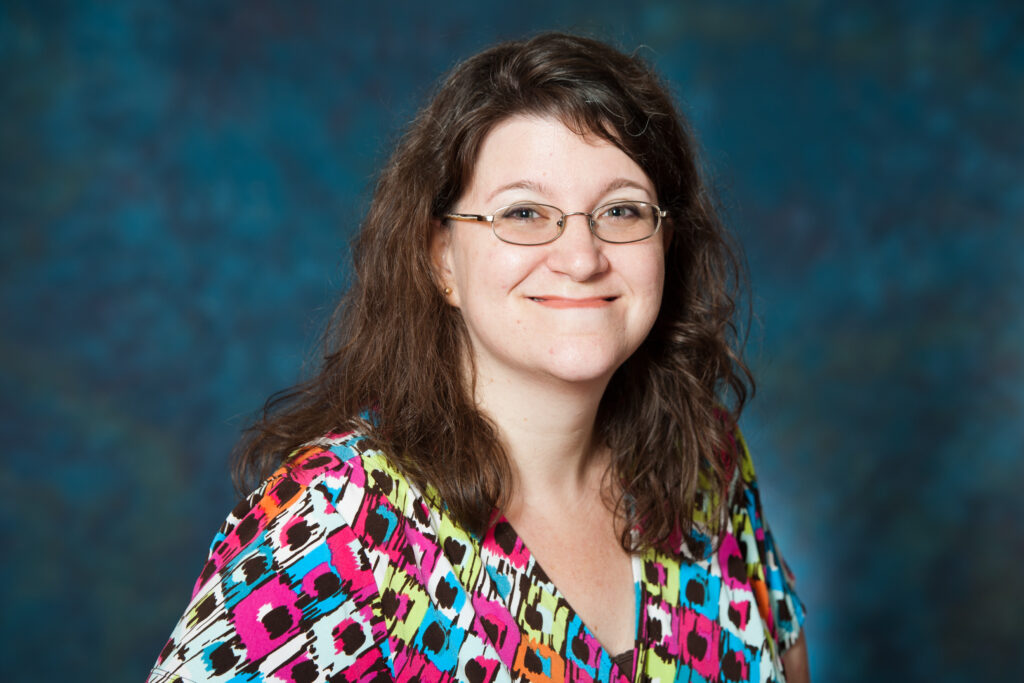 "It is a privilege and pleasure to work with Rachel," said Rabbi Amber Powers, Reconstructing Judaism's executive vice president, who serves as Robinson's direct supervisor.
 "Rachel has a deep knowledge of fundraising, and she possesses outstanding leadership skills that are rare to find in someone relatively early in their career. I have every confidence that Reconstructing Judaism will benefit tremendously from what Rachel will be able to achieve as the leader of the fundraising team."
Going forward, Robinson will continue to work closely with Rabbi Deborah Waxman, Ph.D., president and CEO of Reconstructing Judaism, overseeing the organization's interactions with major donors and driving strategy for philanthropy at all levels. And she's still guiding the Momentum Campaign. The multimillion-dollar fundraising effort was launched publicly earlier this year to fully enable Reconstructing Judaism to achieve its strategic plan. So far, Reconstructing Judaism has raised $7.2 million out of its $10 million goal.
During her tenure with the organization, Robinson so impressed colleagues that she was nominated for, and received, a prestigious Wexner Field Fellowship. Previously, the University of Virginia graduate, who also holds a master's degree in arts administration from New York University, has held development positions at the University of Pennsylvania, Philadelphia Museum of Art and the Jewish Federation of Greater Philadelphia. One thing she's learned is that while development professionals must, of course, pay attention to raising money and all related best practices, ultimately the work is about forging personal connections. It's about giving people opportunities to make a difference and help build the kind of world they want for themselves and future generations.
"This feels like holy work," said Robinson. "I think that so much of what Jewish life looks like today is because of the Reconstructionist movement. It's not a stretch to say that most Jews in the modern world living life according to what a lot of us find as aligned values in 2022 are living according to Reconstructionist values. I think the core value that Reconstructing Judaism brings to Jewish life today is in making sure that there are no gates [barriers] to Judaism."
Robinson was raised in progressive Reform communities in suburban Boston and Washington, D.C. Her first deep encounter with a Reconstructionist rabbi came in her final year at the University of Virginia, where she majored in art history. That year, Rabbi Jake Rubin, fresh out of the Reconstructionist Rabbinical College, started as the executive director of the Brody Jewish Center at UVa. (Robinson's mother, Sherrill Berk, served on the Brody Center board and was part of the committee that hired Rubin.) The two made an instant connection — one that remained after Robinson graduated and began her career, first in New York and, later, in Philadelphia. Five years after graduation, she turned to Rubin to officiate her wedding ceremony, held at her alma mater.
"My husband Shawn is not Jewish. And Jake had guided us through this incredibly personalized experience to create a wedding ceremony that really spoke to the two of us, our families and all our guests," she recalled.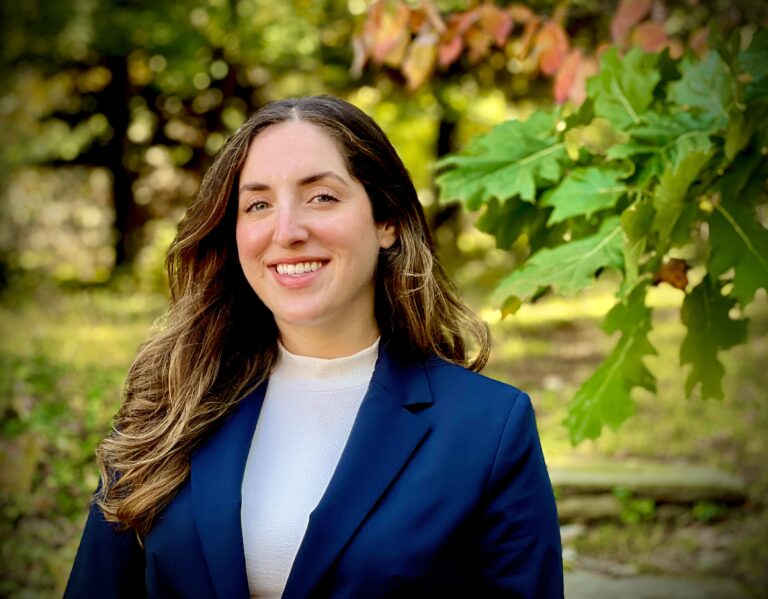 Later, the couple formed a connection with Rabbi Roni Handler, a 2011 graduate of the Reconstructionist Rabbinical College. They participated on a "Honeymoon Israel" trip led by Handler, the former editor of Ritualwell.org and current rabbi of Beth Tikvah B'nai Jeshurun, a Conservative community outside Philadelphia. The bond between the couple and rabbi was so strong that they asked her to officiate the brit milah ceremony for their son, Isaac.
"That connection with Rabbi Roni just really set us off on our path as a family of what our Jewish life looked like. And then Roni ended up doing my son's baby naming years later," said Robinson. "Similar to our wedding, the baby naming was a really customized, personally meaningful ceremony, which is what I realize now is such a hallmark of Reconstructionist Judaism and something that has been so personally meaningful to me in my life so far."
Those experiences have helped her connect with donors and their varied experiences with Reconstructionist Judaism.
"We have some of the kindest donors I've ever met," noted Robinson. "There is this shared sense of mission, which I think is emblematic of the type of people that choose to live life in a Reconstructionist way and belong to a Reconstructionist community."
Robinson started working at Reconstructing Judaism in April 2020 as much of the world shut down due to the coronavirus pandemic. She didn't meet co-workers or donors in person for more than a year, but that didn't stop her. One of Robinson's most salient traits is her optimism, a characteristic she shares with the movement and organization she serves.
"We can take the lessons of the last two-and-a-half years and have radically and creatively inclusive ways to share Jewish community," she said. "Being part of this community means there will be even more opportunities for my son and his peers to create communities that are meaningful for them"