By Rabbi Isaac Saposnik, Executive Director, Havaya Summer Programs, and Julianne Schwartz, Camp Director, Havaya Arts
We're beyond excited to share with you that our new home for Havaya Arts is Scripps College in Claremont, Calif.!

Scripps College campus

Scripps is listed in the National Register of Historic Places and is widely recognized as one of the most beautiful college campuses in the world. A member of the prestigious Claremont Colleges, it is regularly featured as one of "America's most beautiful college campuses" in national publications, including Forbes, Princeton Review and Business Insider.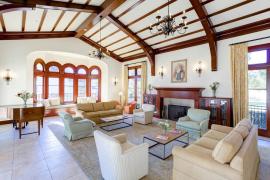 Scripps College Residence Hall

We will live together in an air-conditioned residence hall that was built in 2000. As in the past, campers will live in double or triple rooms, with counselors just down the hall. We have exclusive use of the hall, including a beautiful living room with a piano, program space and a courtyard.
Mealtimes will continue to be communal with plenty of time for singing, dancing and lots of laughter. We'll eat together in a private section of the college dining hall with meals prepared specially for Havaya Arts. The chefs and food-service professionals take great care that the food is nourishing, delicious and of top quality. They favor ingredients that are unprocessed, fresh, local and responsibly sourced. Our meals will continue to be kosher by ingredient and are primarily vegetarian; we plan to serve meat once or twice a week. And, as always, we'll work together to meet a variety of dietary needs, including vegan, lactose-free and gluten-free.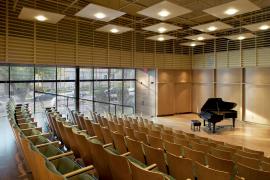 Scripps College Performing Arts Center

Arts facilities on campus are second-to-none. The Scripps College Performing Arts Center serves as the center of music instruction and theater arts. Dance and movement will take place in the Richardson Dance Studio. The Lang Art Studios house creative spaces for sculpting, painting and drawing, with the Lincoln Ceramic Arts building just steps away.
Scripps is located on 32 acres in a leafy-green part of Southern California. Only 35 miles from downtown Los Angeles and with a population of just 35,000, the quintessential college town of Claremont is known as the "City of Trees and Ph.D.s." The campus is approximately a 20-minute drive from Ontario International Airport and a one-hour drive from Los Angeles International Airport, as well as an hour from Orange County and two hours from San Diego.
Visit the Havaya Arts website. | Request more information here.