This story, by reporter Sasha Rogelberg, originally appeared in the July 6, 2023 issue of the Jewish Exponent. Subscribe here.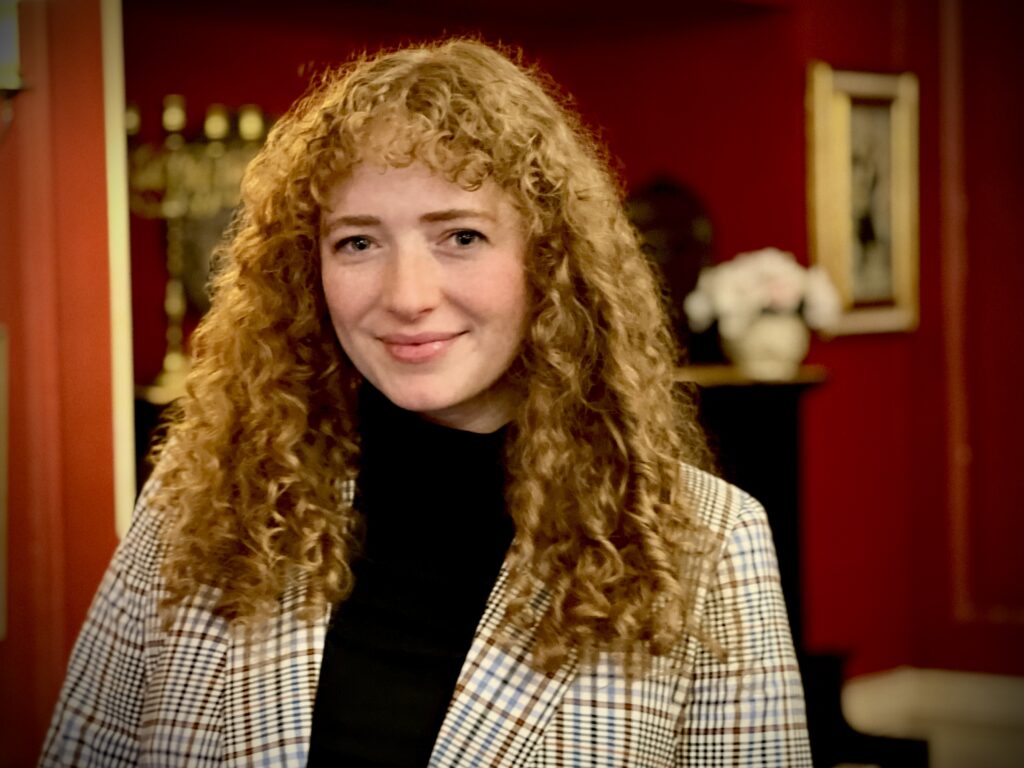 Two years ago, directly following the collapse of a condominium in the heavily Jewish Surfside, Florida, Sophia Barrett traveled from her South Philadelphia home with her crisis response dog, Teddy, to visit the traumatized town.
Teddy and Barrett visited the families of the victims of the collapse and first responders looking for missing persons in the rubble. They tried to provide comfort to the community there. 
"It's really rewarding work and to be able to bring my dog, who brings me so much joy, and really lend that out to others who need some of that in their life," Barrett said. "It's a gift."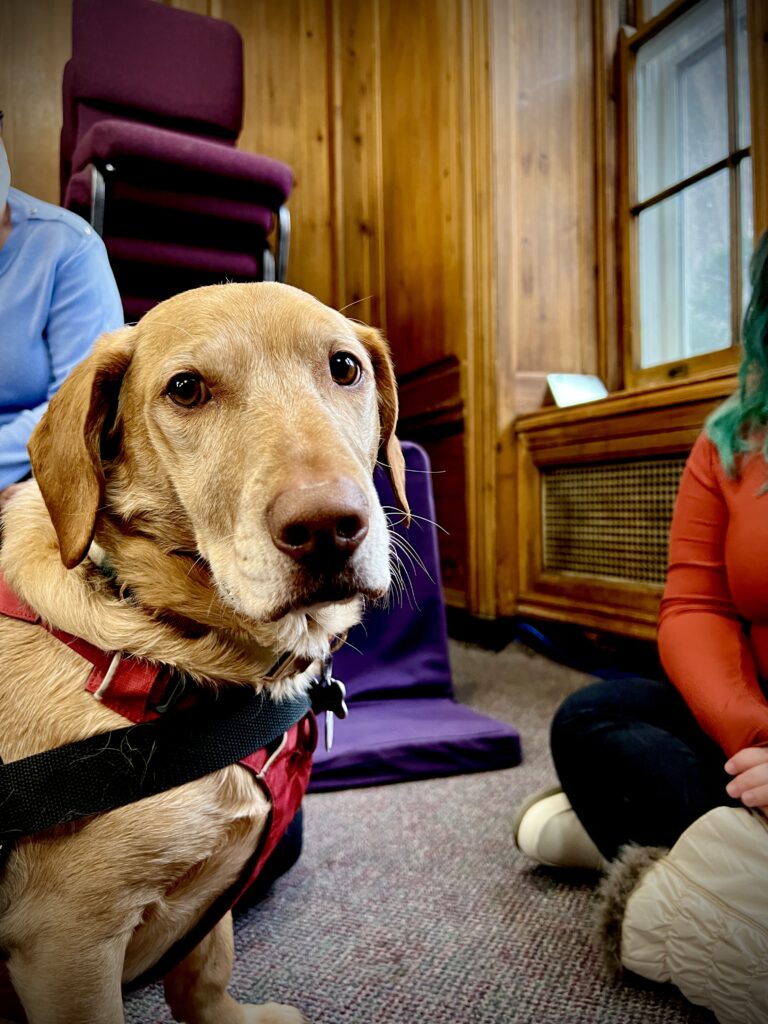 Community has always been at the heart of the work that Barrett, 32, had done professionally. In her position as assistant director of individual giving at Reconstructing Judaism, that remains the case.
At Reconstructing Judaism, Barrett connects with rabbis, congregants at Reconstructionist synagogues and other supporters of the movement to raise money for the Wyncote-based organization, the hub of the Reconstructionist movement. Donations fund the organization's rabbinical training, educational resources and racial justice work, including a resolution passed by the organization calling for reparations, as well as a 200-person pilgrimage to the American South in March.
Like other organizations, Reconstructing Judaism relies on donations and grants to function. But Barrett wants to challenge the typical model of giving. Balancing her work with being a 2023 Tribe 12 fellow, Barrett is investigating what a more "equitable" form of philanthropy looks like, and it doesn't look much like philanthropy at all.
"Philanthropy is a pretty white-dominant culture and has really historically been about people with more wealth, helping out those with less wealth and really being treated as heroes for doing so," Barrett said.
Barrett, a member of Kol Tzedek in West Philadelphia, instead advocates for the Community-Centric Fundraising model, which prioritizes the collective needs of a community over the influence of a few wealthy individuals, whose money could have greater sway on the direction of an organization.
According to its website, the Community-Centric Fundraising model is a movement "to support fundraisers and other nonprofit professionals to re-examine every fundraising philosophy and practice they have been taught, engage in vigorous ongoing conversations, and explore doing fundraising in ways that reduce harm and further social justice."
In other words, Barrett wants to interrogate the current model of giving and flip it on its head.
"[Philanthropy] gives the power to the people with the most resources to make the decisions about what issues are addressed and where money should go and be invested in," Barrett said. "And I think that power should shift to the people who are most impacted by injustice."
As part of her Tribe 12 fellowship, Barrett wrote a report outlining recommendations for Reconstructing Judaism in redesigning its development efforts. She is planning a conversation with rabbis from the Reconstructionist Rabbinical College on how spiritual leaders can implement Community-Centric Fundraising at their synagogues.
Community-Centric Fundraising has roots in social justice and racial equity, which is what anchors Barrett to her Jewish identity.
For most of her life, Barrett was detached from Judaism. She grew up in a Reform home in South Florida, but the "Hebrew school drop-out" left synagogue life before her bat mitzvah. Barrett just felt like Judaism wasn't for her.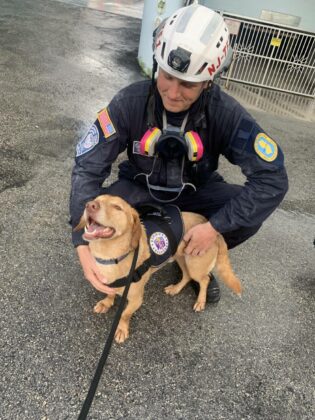 In 2020, following the murder of George Floyd, a group of people covered a South Philadelphia Christopher Columbus statue to protect it. Barrett, curious about what was happening, visited the site to see Proud Boys "giving Nazi salutes and screaming, 'Sieg Heil,'" she recounted.
"I've never seen anything like that in my life, and it switched something inside me," Barrett said.
She went home that same day and ordered a mezuzah online.

Barrett's reignited interest in Judaism led her to the Reconstructionist movement, where she felt her values of social justice were reflected in the denomination. Around the same time, she was looking for a new job in the nonprofit sector. She had worked in development for mental health, animal welfare and arts organizations but never considered joining a Jewish nonprofit until she stumbled upon an opening for assistant director of individual giving at Reconstructing Judaism.
"I was floored. I felt like this is exactly what I've been looking for," Barrett said. "It has been so fulfilling personally and professionally, to be in this role and really dive into Reconstructionist values and really fill my life in so many ways with this community."