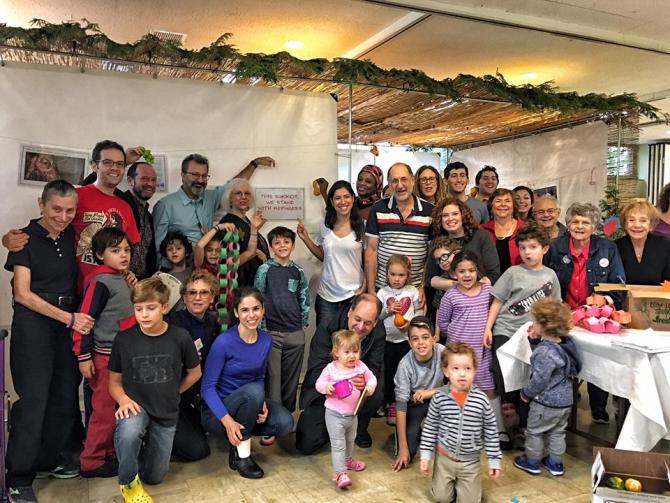 West End Synagogue is a diverse group of individuals and families committed to exploring Jewish life and creating an intellectually challenging, spiritually vibrant and mutually supportive community. Utilizing the principles of Reconstructionist Judaism, we celebrate the richness and diversity of Jewish tradition through study, prayer, meditation, music and tikkun olam, or acts of repairing the world.
Our home, a former public library in the Lincoln Square neighborhood of the Upper West Side, provides a light-filled, intimate space for prayer, reflection and learning. Our approach is informal and supportive of a wide range of religious backgrounds, practices and beliefs. Under the leadership of Rabbi Emily Cohen, Cantor Melissa Berman and Rachel Oshrin our Director of JFLL Programs & Operations, West End Synagogue continues to grow while maintaining its hallmark warmth and intimacy.
We formed in 1985, and are celebrating our 36th year.  Our doors are open to all – we hope you will visit for a service or program!