Hosted by the Reconstructionist Rabbinical Association

The year 2023 marks 50 years of a Reconstructionist rabbinate. We are thrilled to celebrate and honor Rabbi Michael Luckens. Join us for the Torat Yovel: The Torah of Jubilee celebration.
Rabbi Luckens will reflect on fifty years in the rabbinate in a public virtual presentation on May 3, 2023, at 1:30 – 3 p.m. EDT. At the conclusion of his talk, Rabbi Luckens will be presented with a signed and numbered art print commissioned for this occasion by renowned artist Rabbi Me'irah Iliinsky.
The entire RRA membership, Reconstructing Judaism's Board of Governors, RRC Faculty, RRC student body, and larger Reconstructionist community are invited to join us for this free public program and celebration.
For those interested in learning more about the founding of the Reconstructionist Rabbinical College, click here.
Watch Video Honoring Rabbi Michael Luckens
About Rabbi Michael Luckens (RRC '73)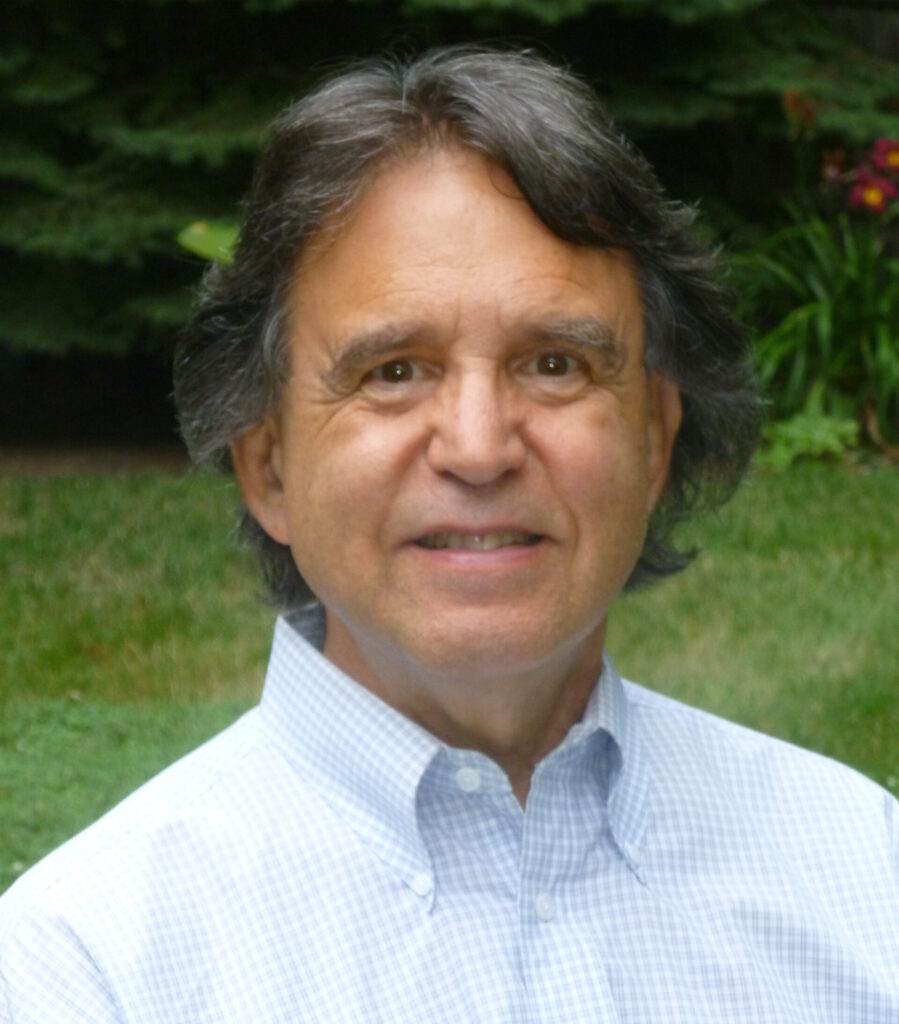 Michael Luckens grew up in New York City, where it was possible, at the time, to study Hebrew as a foreign language in public school. Shaped by powerful childhood experiences such as robust singing in shul with his father at seudah shlisheet and attending Camp Ramah, his experience of Judaism was one of joy. 
By graduate school, he was attracted to writing a dissertation about the life and thought of an 18th-century Hasidic rabbi while, at the same time, working with others of his generation to create new forms of Jewish expression that resonated with the social and political climate of the era.
Following in the footsteps of his father, mother, and sister, Michael attended Brooklyn College. He earned a Master's in education from the Ferkauf Graduate School of Yeshiva University. In the fall of 1968, Michael was one of the original thirteen students who entered the Reconstructionist Rabbinical College, which had just been founded and included a joint doctoral program with Temple University. Michael is the first graduate of the RRC.
During his five years at the RRC, he co-led alternative High Holiday services at the SAJ in New York City and was Rabbi Alan Miller's summer replacement there. Of those years, Michael recalls, "during those summers, I would lead services on Shabbat morning, and on Saturday night, as a member of the local waiters and bartenders union, I would work in various restaurants, nightclubs, and racetracks. I lived in two civilizations every weekend, each a great learning experience."
Michael earned his Ph.D. from Temple University while a student at RRC. This was during the Vietnam War and the social and cultural upheaval of the late 60s and early 70s He credits those years of political protest and social change with attuning his consciousness and opening his heart to the needs of others.
Michael began his rabbinic career at a synagogue in the Boston area and later was the rabbi of Congregation Kerem Shalom in Concord, MA, for 34 years. For 16 years, he taught in the Religious Studies Department of Stonehill College, a Catholic liberal arts college south of Boston. He completed a training program in Pastoral Counseling.  Various forms of jazz, poetry, and yoga have been touchstones of inspiration and joy throughout his adult life.
Michael lives in Watertown, MA, with his wife, Sharon Schumack.
"Torat Yovael: Yet Fruitful into Later Years" Artist's Statement
When Rabbi Elyse Wechterman, Chief Executive Officer of the Reconstructionist Rabbinical Association, asked if I would paint a commemoration for the first of our Reconstructionist rabbis to have served for 50 years, my first question was, what is the verse? She chose Psalm 92:15, a verse pregnant with ample and glorious imagery. I imagined a mature tree, filled with the whole ecology of what one tree can create: a home for creatures who come for nourishment, who fertilize the tree, and carry off its seeds to be planted elsewhere. This seemed to me to be a fitting metaphor for mature rabbis, whose students have have been mutual learners, and who go on to plant seeds elsewhere. Pomegranate seeds have been likened in our tradition to students, so I made the tree a Pomegranate.
I placed the golden pomegranates in the configuration of the Ten Sephirot. Noah's dove of peace, with her olive branch rests ascendant. The raven of our rabbinic pragmatics seeks food from the pomegranate. The hoopoe, now the national bird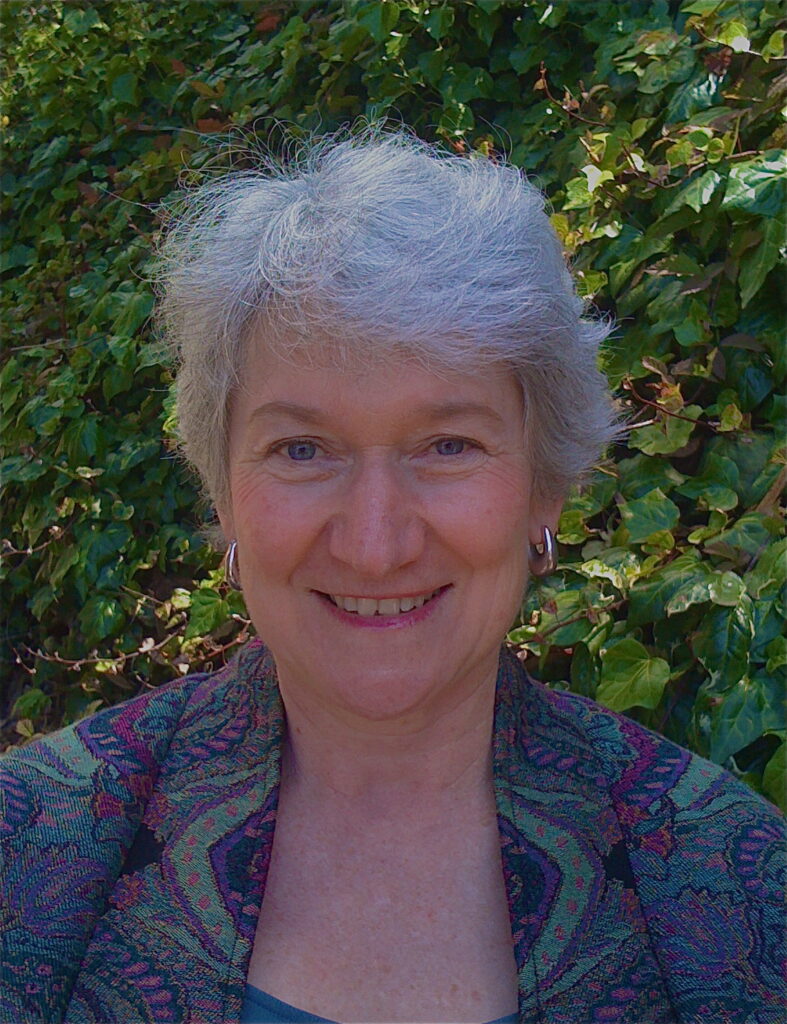 of Israel, brings its mate and its young morsels to eat. Once it won a competition in wisdom with King Solomon. The owl, representing wisdom, lands, and comes ever closer. A second owl I borrowed from another of my paintings, which a viewer called, "the owl of wisdom is in the scar of the tree." Yes, our lives have also brought scars, hopefully transformed into wisdom.
We needed an image of the Torah, so I made it growing out of the tree's roots. The roots, as Ps 92 reminds us, are planted in the "House of Adonai." But what could the Torah be saying? Obviously, that it is a year of Jubilee… that will be holy to us. The fig and the grapevine are the added lushness of many years of service, and help include two more of the Seven Species, making a total of four. The upper corners (not shown in this photo, taken before the painting was finished) trumpet the year of the Jubilee.
It has been an honor and a delight to develop this painting for my colleagues.
Blessed are you, who busy yourselves with the needs of the community.