Hosted by the Reconstructionist Rabbinical Association

"Torat Yovael: Yet Fruitful into Later Years" Artist's Statement
When Rabbi Elyse Wechterman, Chief Executive Officer of the Reconstructionist Rabbinical Association, asked if I would paint a commemoration for the first of our Reconstructionist rabbis to have served for 50 years, my first question was, what is the verse? She chose Psalm 92:15, a verse pregnant with ample and glorious imagery. I imagined a mature tree, filled with the whole ecology of what one tree can create: a home for creatures who come for nourishment, who fertilize the tree, and carry off its seeds to be planted elsewhere. This seemed to me to be a fitting metaphor for mature rabbis, whose students have have been mutual learners, and who go on to plant seeds elsewhere. Pomegranate seeds have been likened in our tradition to students, so I made the tree a Pomegranate.
I placed the golden pomegranates in the configuration of the Ten Sephirot. Noah's dove of peace, with her olive branch rests ascendant. The raven of our rabbinic pragmatics seeks food from the pomegranate. The hoopoe, now the national bird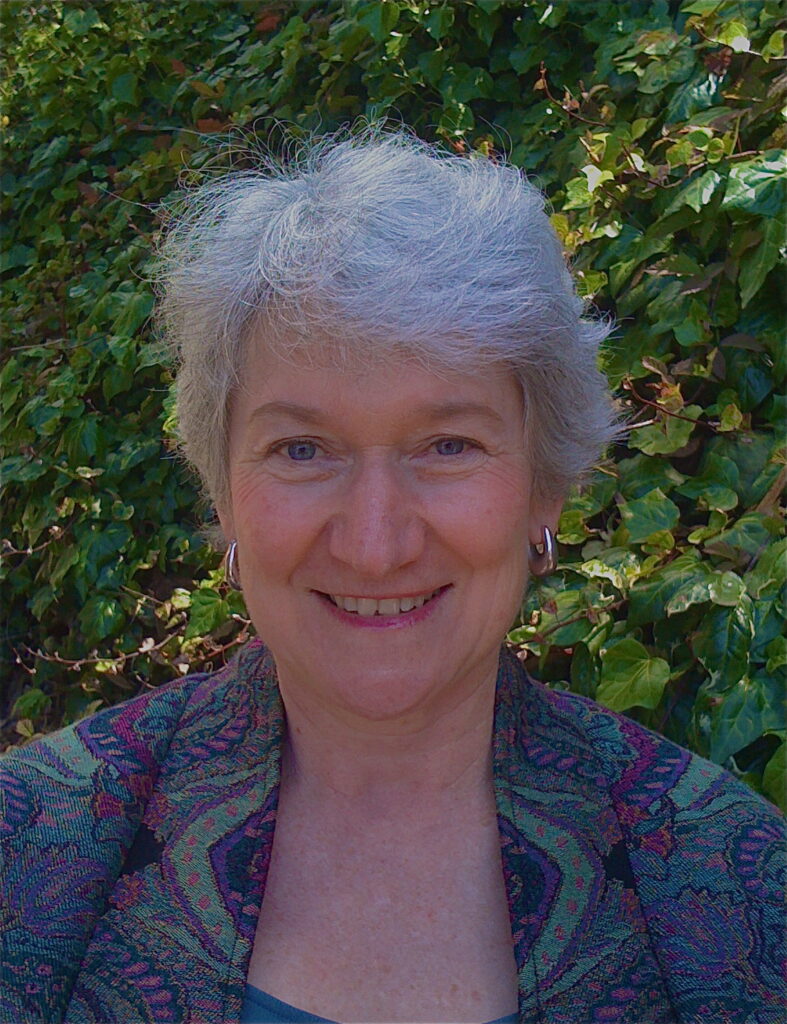 of Israel, brings its mate and its young morsels to eat. Once it won a competition in wisdom with King Solomon. The owl, representing wisdom, lands, and comes ever closer. A second owl I borrowed from another of my paintings, which a viewer called, "the owl of wisdom is in the scar of the tree." Yes, our lives have also brought scars, hopefully transformed into wisdom.
We needed an image of the Torah, so I made it growing out of the tree's roots. The roots, as Ps 92 reminds us, are planted in the "House of Adonai." But what could the Torah be saying? Obviously, that it is a year of Jubilee… that will be holy to us. The fig and the grapevine are the added lushness of many years of service, and help include two more of the Seven Species, making a total of four. The upper corners (not shown in this photo, taken before the painting was finished) trumpet the year of the Jubilee.
It has been an honor and a delight to develop this painting for my colleagues.
Blessed are you, who busy yourselves with the needs of the community.