As the Reconstructionist Rabbinical College continues to hone rabbinic education to meet the needs of rapidly changing Jewish communities, it has tapped two members of its 2017 graduating class to help put its ambitious plans into practice.
In adding Rabbi Rayna Grossman (they/them) and Rabbi Alex Weissman (he/him) to its practical rabbinics faculty and academic administration, RRC has hired inspiring religious leaders whose student experiences remain vivid, and who have gained a deeper understanding of the rabbinate and the impact rabbis can have in the world.
Grossman began this summer as RRC's director of field education and will be tasked with making on-the-job training even more effective. Weissman started at the same time as director of mekhinah (preparation), and cultural and spiritual life. He will serve as a key teacher in the rabbinical program and also wrestle with what it means to cultivate community in an increasingly hybrid, disruptive world — a question with implications far beyond RRC.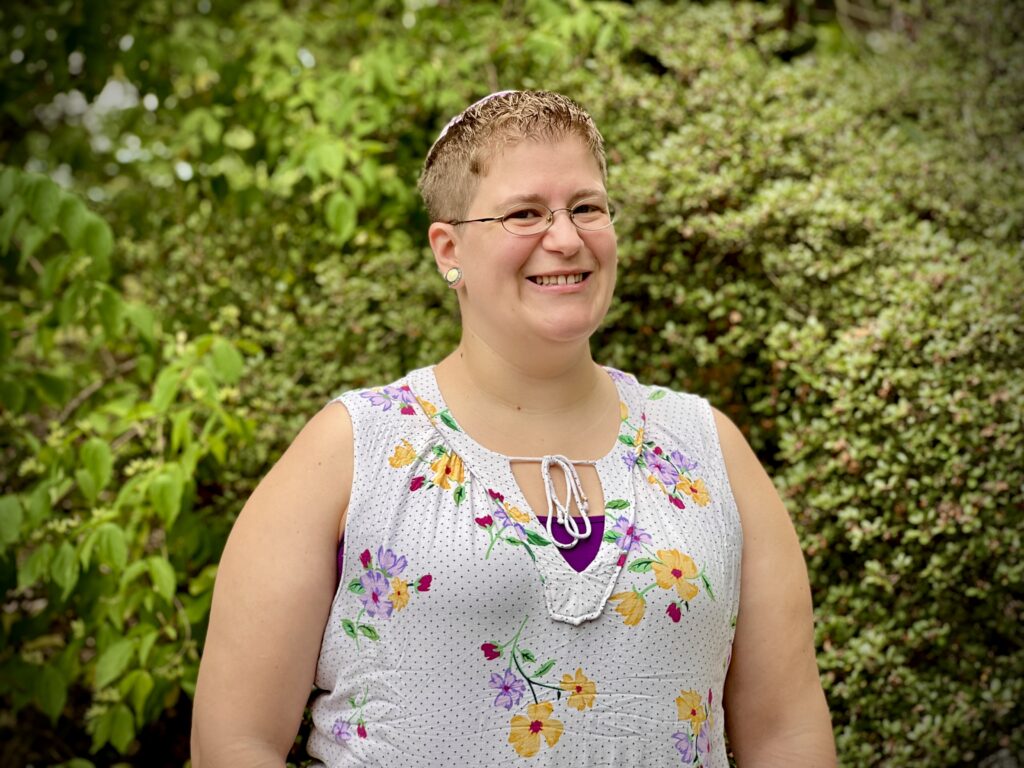 "I think Rayna is bringing an outstanding level of thoughtfulness about the student experience, using that to try to create something that really serves our students and serves our community partners, and creates these transformational learning experiences," said Amanda Beckenstein Mbuvi, Ph.D., vice president for academic affairs.
Of Weissman, Mbuvi said "there is a patience in listening and cultivation that he has learned that is going to be invaluable in his work at RRC. Above all, the fact that he is so deeply relational is going to be of the upmost importance."
These key hires come as RRC plans to implement a new field education curriculum in the 2023-24 academic year. RRC aims to train rabbis who meet the needs of an evolving religious landscape. The college also has a clear focus on having a more diverse rabbinate that truly reflects contemporary Jewish communities. The revised curriculum will lower barriers by making education more affordable, more geographically accessible and even more relevant to the work RRC students plan to do after graduation, all without sacrificing the deeply rooted study of Jewish text, tradition, practice and history. The innovations in the field education curriculum have been made possible by a generous gift by Reconstructing Judaism board member William H. Fern, as part of the Momentum Campaign.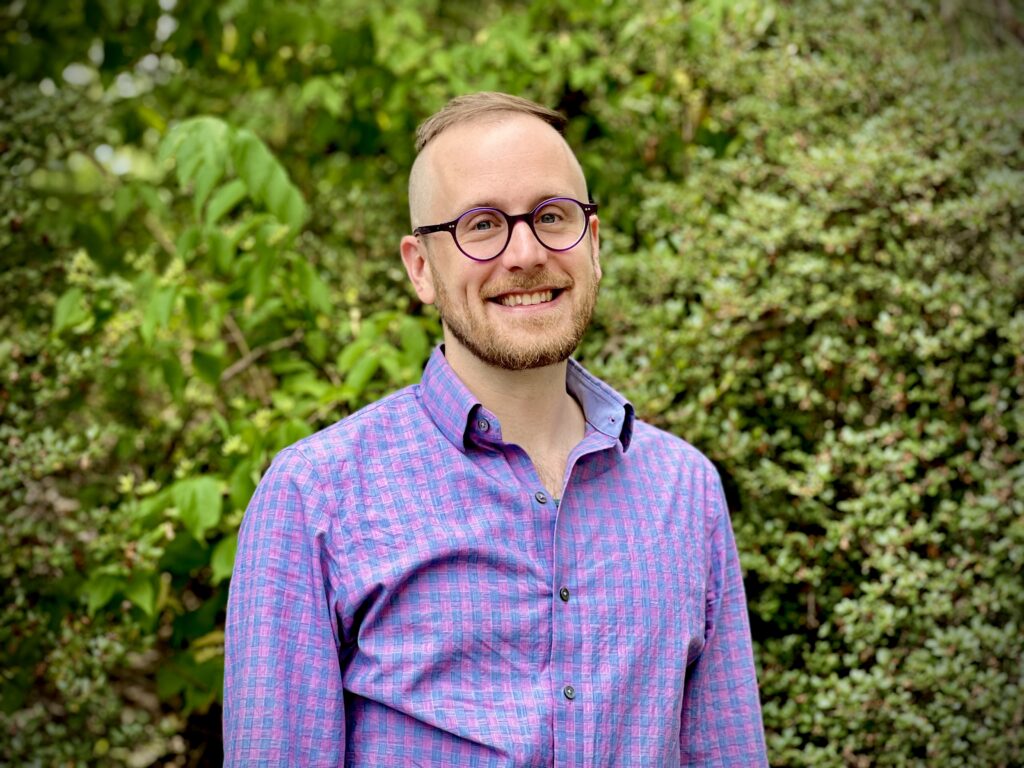 By creating a new position to oversee field education, RRC is lending even more importance to on-the-job training, long a hallmark of the RRC experience. Starting in the fall of 2023, students in their final two years will spend 15 to 25 hours a week in field placements. They'll be able to take positions anywhere around the country, gaining the widest possible range of work opportunities and potential rabbinic mentors. The revamped curriculum aims for greater synergy and balance between work and study in the hopes of offering the best of both worlds.
The outlines of the curriculum change have been developed by faculty during the past few years. Grossman is tasked with practically shaping the revised program and putting it into practice, said Mbuvi.
"From the moment I arrived, I loved RRC," said Grossman. "RRC guided and supported me to help me become the rabbi I am today. RRC challenged me, pushed me and inspired me. I have missed this intentional community and having a special group of people who come together to pray, learn and share life's ups and downs."
Grossman added that the new field education approach will "not only benefit our students but expose more of the world to them. And it will allow them to connect with Reconstructionist rabbis across the country in a way they haven't until now."
They bring a background in social work and its tradition of supervised fieldwork, having spent the past five years as director of religious services at Lions Gate, a continuing-care retirement community in Voorhees, N.J. They led holiday and Shabbat services and provided pastoral counseling. They also supervised several RRC students, helping them navigate dramatically changed roles during the pandemic, gaining a deep perspective about the relationship between mentorship and professional growth.
From the moment I arrived, I loved RRC. RRC guided and supported me to help me become the rabbi I am today.
Starting in the fall, Grossman will be teaching group supervision at RRC, a required course for students doing RRC-sponsored internships. They had previously earned a master's degree in social work from the State University of New York at Buffalo.
Grossman was raised in a Reconstructionist affiliate — Temple Sinai in Buffalo, which is now part of Congregation Shir Shalom in Williamsville, N.Y. They attended Jewish day school and had peripherally considered a career in the rabbinate. It wasn't until after Grossman, who was in their Master of Social Work program at the time, experienced several personal losses and felt an absence of a spiritual dimension to their work that they felt compelled to change careers.
"I wanted to be able to serve people using the skills I learned through social work but using a Jewish/spiritual lens and with Jewish/spiritual tools," explained Grossman. "I am deeply moved and compelled by the service aspect of being a rabbi. And while I see a service component to my new job here at RRC (service to the students and their learning, not directly for the community they serve and will serve), the connection between my excitement and interest in this job, and my journey to become a rabbi lies in recognizing the power of Judaism, spirituality and amazing rabbis, and wanting to do my part in helping our incredible students become the next amazing rabbis."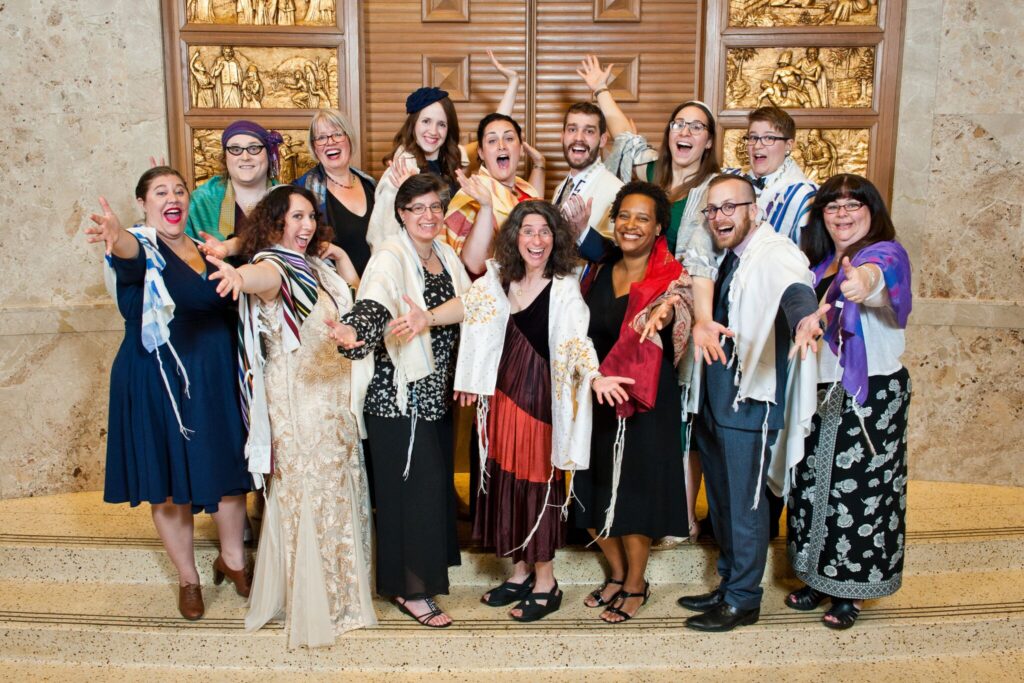 The Year of Preparation
In taking over as director of mekhinah, Rabbi Alex Weissman is replacing one of his own beloved mentors, Rabbi Vivie Mayer, RRC '96. (After teaching at RRC for 16 years, Mayer retired at the end of the 2021-22 academic year and relocated to Israel, where she'd previously lived for seven years.)
In mekhinah, students engage in intensive study of Hebrew language, as well as Jewish practice, customs and life-cycle events. (Students with substantial Hebrew knowledge can test out of the mekhinah year.) The year provides students with a base level of skills needed to thrive in rabbinical school. For students who've flourished academically and have often achieved professional success, however, the mekhinah year can be challenging, even frustrating, but also an opportunity for spiritual and personal growth. Over the years, it has offered countless future rabbis the key to unlocking Jewish texts and traditions. Weissman should know since he started in the mekhinah year himself, having already worked as a social justice coordinator at a synagogue.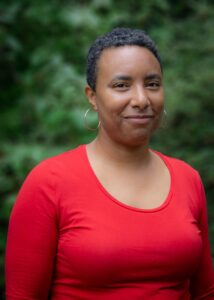 "Mekhinah is for folks who might otherwise make a good rabbi, but don't have the classical background and just need a little bit of an extra boost," he said. "Especially for adult learners, it can feel infantilizing to learn a new language. I will invite students to bring their wisdom and experience, while also acknowledging that there is a knowledge and skills gap."
At the same time, he added, the small student to teacher ratio, in addition to the opportunity to dive deeply into Hebrew language, Jewish texts and traditions, can be tremendously joyful and rewarding, said Weissman.
Weissman came to RRC with a strong commitment to pursuing social justice through the prism of Jewish community.
"What I was looking for, and ultimately found at RRC, was kedushah/holiness," he said. "Text study became transformative for me, particularly texts I disagreed with or found challenging. They helped open my mind and keep me humble. I also learned about God. I learned how the Jewish people have conceptualized and experienced the Divine over thousands of years, and I learned to sense God's presence in my own life, and to engage others in both practices and conversations to deepen our relationships with the Holy."
What I was looking for, and ultimately found at RRC, was kedushah/holiness.
Weissman will be tasked with spearheading the cultural and spiritual life of the student body. A strong sense of community has long been a hallmark of the RRC student experience. The pandemic made that much more difficult to achieve as classes went fully virtual, with some students choosing to leave the area. Now, roughly 80 percent of students have returned to the building for in-person learning. Weissman noted that he plans to meet with each student about their aspirations for holy community.
"What does it mean to be in a community that is connective, nourishing and participatory, when so much has changed?" posed Weissman, noting that he and the faculty are only in the beginning stages of addressing those questions.
Mbuvi said these are some of the key questions facing RRC in the current era. In fact, there are questions facing just about every congregation or office for that matter.
"The community is not just a perk; it is part of what the education is, part of how we are training rabbis is through their experience of being part of community," she said. "Our goal is — as we move through the pandemic and all the unexpectedness of how it developed is not to get back to normal but how to build the best kind of normal — to take the best of what we are learning from this experience, to move forward, and do it in better ways and rethink our patterns."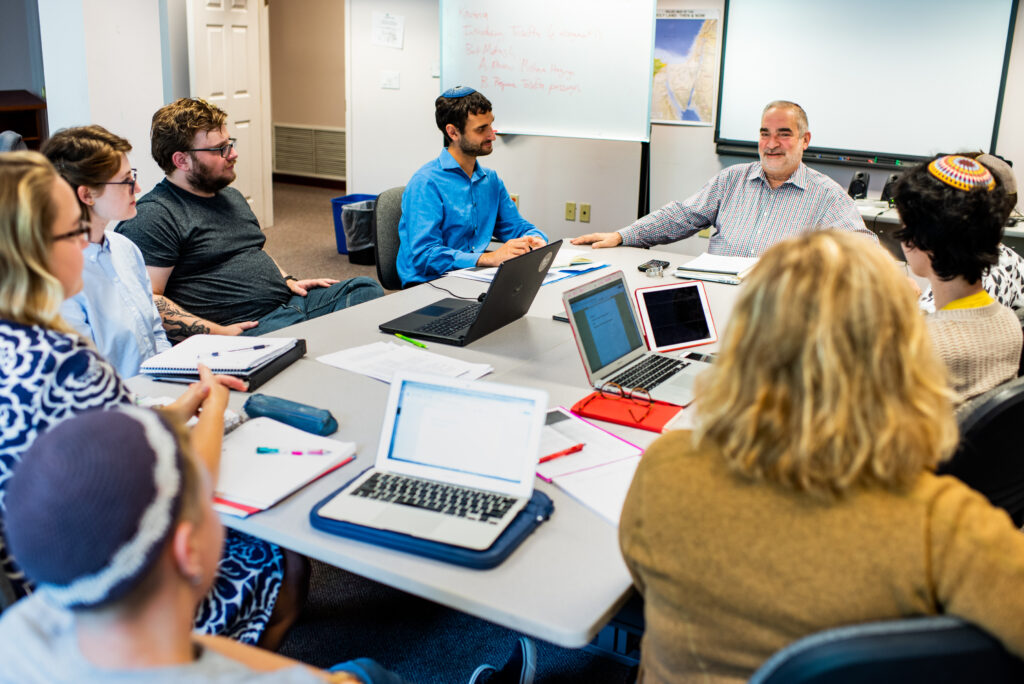 Weissman was raised in the Philadelphia suburbs and recently moved back to the area with his husband, Adam, purchasing a home in the city. Following graduation, he served as senior Jewish educator at Brown RISD Hillel in Providence, R.I. For the past two years, he split his time between Congregation Agudas Achim in Attleboro, Mass., and serving as director of organizing at T'ruah: The Rabbinic Call for Human Rights.
Among his activities, Weissman serves on the Ethics Committee of the Reconstructionist Rabbinical Association, as well as the advisory boards of the Inside Out Wisdom and Action Project and Evolve: Groundbreaking Jewish Conversations.
"When I wrote my rabbinic vision statement in class with Rabbi Mordechai Liebling seven years ago, I wrote that I wanted to 'train, teach and mentor [leaders] to develop their own spiritual depth, grounded in tradition,'" he recalled. "While I have been doing that in different ways over the course of my rabbinate, getting to do that with rabbinical students at the college feels like a dream come true. I am excited to share the gifts of Torah that my teachers shared with me."
Interested in becoming a rabbi? Have questions about RRC? Please contact Rabbi Melissa Heller, director of admissions and recruitment at MHeller@RRC.edu.