At Camp Havaya, campers are nurtured as they explore for themselves what it means to live a Jewish life. Between the lakefront, zip line, ropes course, field trips, singing and an embracing environment that lets campers be the best version of themselves, it's no surprise that many report having the best summers of their lives.
The focus won't be much different at Havaya Arts, opening this summer in Redlands, Calif. But here, the process of self-discovery will happen through the prism of the arts.
"The emphasis on diversity and celebratory community, the core value of kids figuring out what being Jewish means to them for themselves will be the same, but at Havaya Arts that will happen through the arts," says Rabbi Isaac Saposnik, executive director of Camp Havaya and Havaya Arts. "We are talking a lot about how art informs Jewish life and how Jewish life informs art."
The Reconstructionist movement's second camp will be housed on the campus of the University of Redlands, about a 90-minute drive from Los Angeles and two hours from San Diego. Opening Havaya Arts means that a Reconstructionist camp will be within easy reach of some of the largest Reconstructionist congregations in North America, including Kehilat Israel in Pacific Palisades.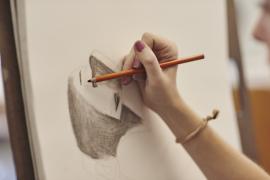 While a number of Jewish camps, including Camp Havaya, offer strong arts programming, Saposnik says Havaya Arts is the first Jewish camp designed to empower youngsters to explore Judaism and the arts on their own terms. Campers will have the opportunity to concentrate in music, dance, visual arts and theater, as well as take electives in other areas. There will also be time for more standard camp fare, like swimming and sports. Havaya Arts is geared towards third- to eighth-graders, and is split into three two-week sessions starting on June 18, 2018.
The establishment of Havaya Arts is made possible by a $1.4 million grant from the Jim Joseph Foundation and AVI CHAI Foundation, in partnership with the Foundation for Jewish Camp, as part of its Specialty Camps Incubator. Jewish summer camps have been increasingly recognized as an optimal environment for youth to grow and develop a love of Judaism and Jewish community. At the same time, many Jewish families are choosing to send their children to specialty camps—such as sports, drama, science or dance programs—rather than general camps with a Jewish focus. The Foundation for Jewish Camp Specialty Camps Incubator is an effort to offer kids seeking specialization the chance to do so in an immersive Jewish environment.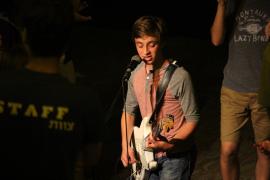 From its inception, Reconstructionist Judaism has always understood the arts to be an integral aspect of Jewish civilization. A Reconstructionist understanding of Judaism encompasses more than just religion; it includes culture, food, history, folk traditions and creative expression. In his 1934 book Judaism as a Civilization, Rabbi Mordecai Kaplan writes that "a civilization cannot endure on a high plane without the preservation and cultivation of its arts."
The challenge of figuring out what that looks like in a summer-camp setting inspired Reuben Posner to pick up and move with his young family from Boston to Los Angeles. The new camp director of Havaya Arts made it clear that Judaism and the arts won't be taught in separate silos, but will co-exist as part of an "organic intersection."
In addition to all of the logistics involved with establishing a new camp, Saposnik, Posner and their staff are confronting esoteric but practical questions of just what it means to link the pursuit of art with the building of Jewish identity. The camp's daily schedule includes morning and nighttime rituals, and setting intentions for the day.
"The Jewish component is not going to be separated from the arts," says Posner. "We're not going to sit and talk about Jewish values. But we will explore how art, music, theater and dance can be tools for sanctifying Jewish time and space."
Havaya is Hebrew for "being." Camp Havaya's motto is "Be you, boldly." At Havaya Arts, it's "Be you, creatively."
Posner hopes that campers come for first-class arts experiences, but equally be drawn to the aspects of Jewish community.
"Does your child love making art? If so, this may be the camp for them," says Posner. "We are helping campers become intentional artists and good human beings."