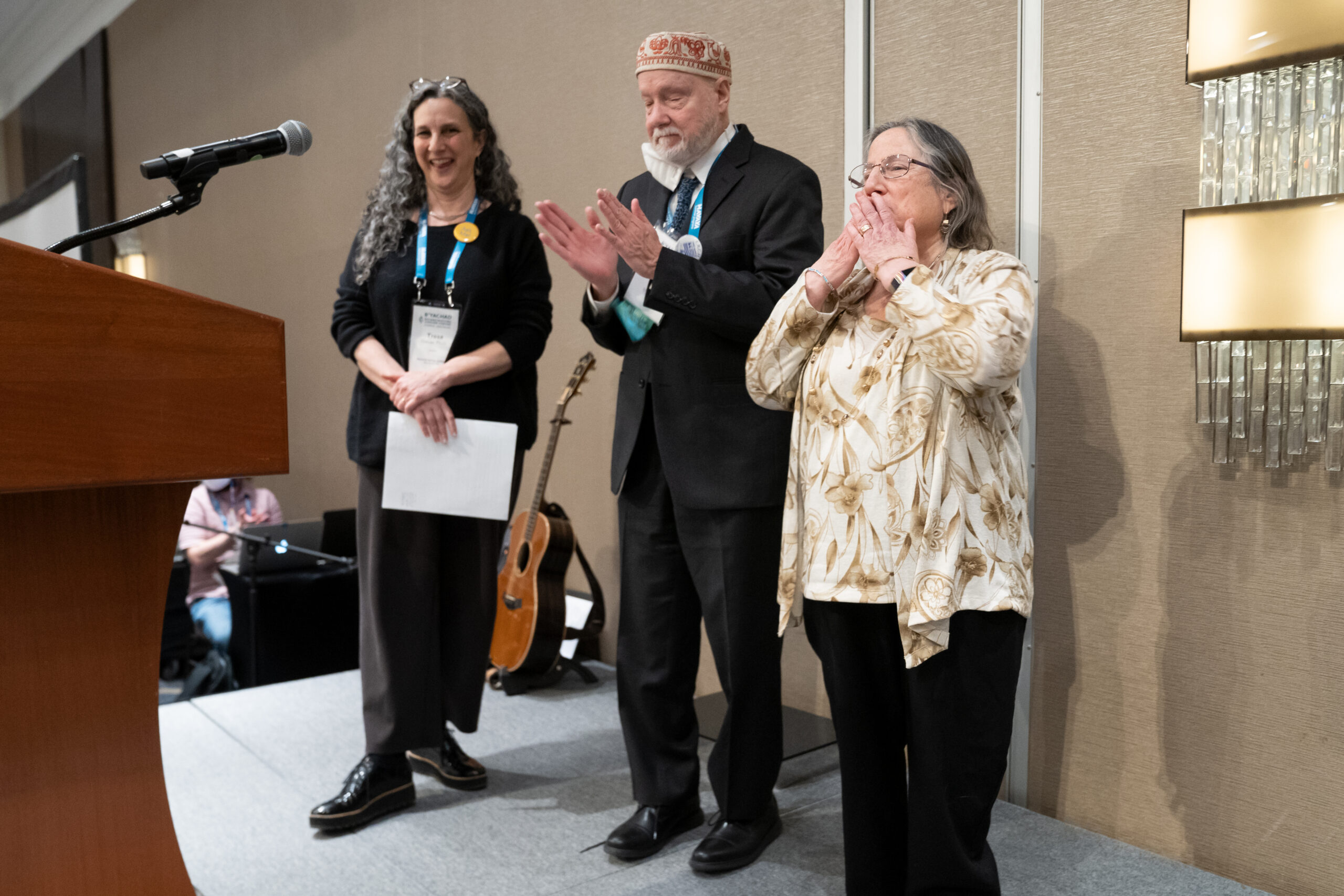 Jackie Land is passionate about Reconstructionist Judaism — so much so she's spent the last 44 years working for the movement. 
For Land, a lifelong educator, that passion is fueled by the Reconstructionist commitment to egalitarianism and democracy: how each community makes decisions for itself on how best to live Reconstructionist values. 
"I love the learning, love the people and I love the fact that every Reconstructionist synagogue is different," said Land.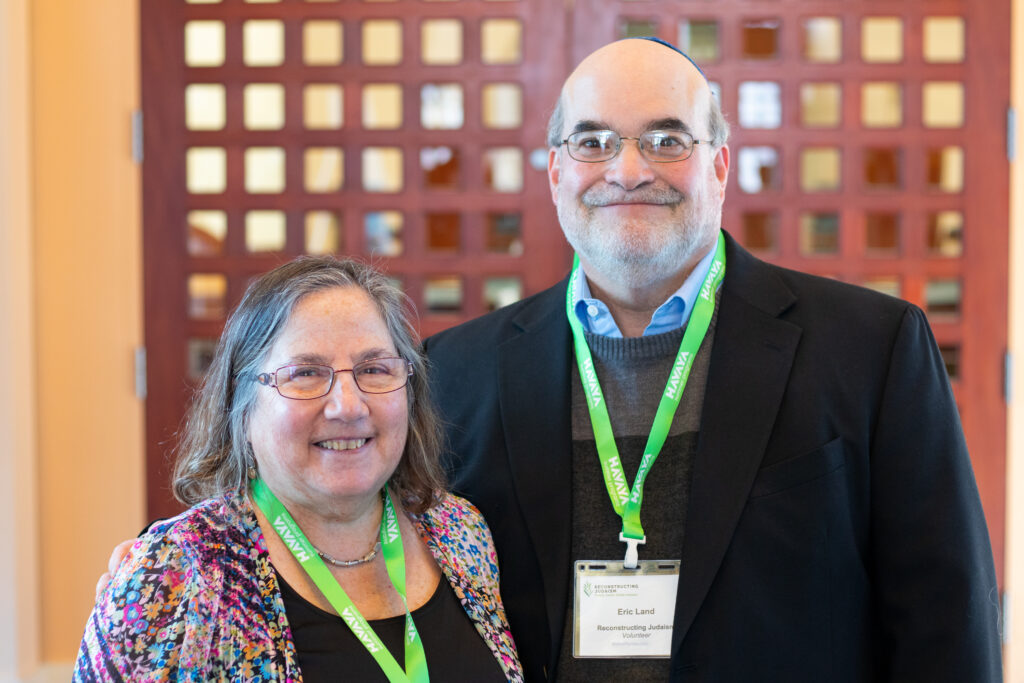 At August's end, following decades of exemplary service, Land retired from Reconstructing Judaism. 
Kinda. Sort of. 
She stepped down from her position at Reconstructing Judaism as associate director for Thriving Communities. Yet she's remaining with the organization in a part-time role as senior consultant for education, which will enable her to advise and convene educators across the movement.  
A highly effective program planner, Land has long been lauded for her ability to choreograph logistics and details while wearing her educator's hat and focusing on content.  
"She is very positive and responds in an even-keeled manner to all the challenges that come up logistically," said Tresa Grauer, Reconstructing Judaism's vice president for Thriving Communities. "She doesn't like to be out in front. She would much rather do the work behind the scenes to make it happen." 
As associate director for Thriving Communities, Land played a leading role in planning the successful 2018 and 2022 Reconstructing Judaism Conventions. At the 2022 iteration in Virgina, Land received the Yehudit Award in recognition of her decades of service to the movement.  
Land's formal affiliation with Reconstructionism began in 1978 when the University of Maryland, College Park graduate became education director of Oseh Shalom in Laurel, Md., where she'd already taught religious school for several years. That same year, she learned that her grandfather, Reuben Kover, was a first cousin of Rabbi Mordecai Kaplan, the intellectual founder of Reconstructionism. 
In 2000, she joined the Jewish Reconstructionist Federation (JRF)—a forerunner of Reconstructing Judaism —as Chesapeake regional director, where she planned programs, wrote curriculum and consulted with educators and congregations.  
Land assumed her most recent role in 2012 when JRF merged with the Reconstructionist Rabbinical College.  
In a recent interview, Land noted that, following her official retirement, she'd taken a week away from email. Now, she's back at it, working on several projects for Reconstructing Judaism as well as other volunteer efforts. Rest assured, she said, her new schedule and status will leave more time for friends, taking pictures, the beach, her husband, Eric, and spending time with her kids in Baltimore and kids and grandchild in Israel.