Hila Ratzabi is a poet, editor, publisher and modern-day salon hostess. Yet rather than gathering Jewish writers in living rooms in, say, 19th-century Berlin or 20th-century Paris, Ratzabi is building community online so that anyone in the world can take part or be spiritually enriched by the work of participants. Drawing upon deep Jewish knowledge, she is using digital tools to empower people of diverse backgrounds to claim ownership of Jewish tradition — by creating their own prayers, poems and rituals.
"Ritual is important in people's lives. People create ritual to hold moments that we need to pause, and recognize, whether moments of transition or greeting the day and taking a pause and just noticing that we woke up again today, and what a miracle that is," says Ratzabi, director of virtual content and programs for Ritualwell, the pioneering website and trove of original rituals and prayers that celebrated its 20th-anniversary last year.
It's a momentous time, both for the virtual community she has organized and mentored —  called ADVOT@Ritualwell — and for her own artistic and spiritual journey. Her debut collection of poetry comes out in September. There Are Still Woods represents a profound wrestling with the existential threat posed by climate change as well as her evolving relationship with Judaism.  
Like much of the work published on Ritualwell, many of the poems in the collection represent a response to life's most difficult moments, says Ratzabi. One poem from the book, "How to Pray While the World Burns," first appeared on Ritualwell, and has been used and shared widely in Jewish and non-Jewish contexts.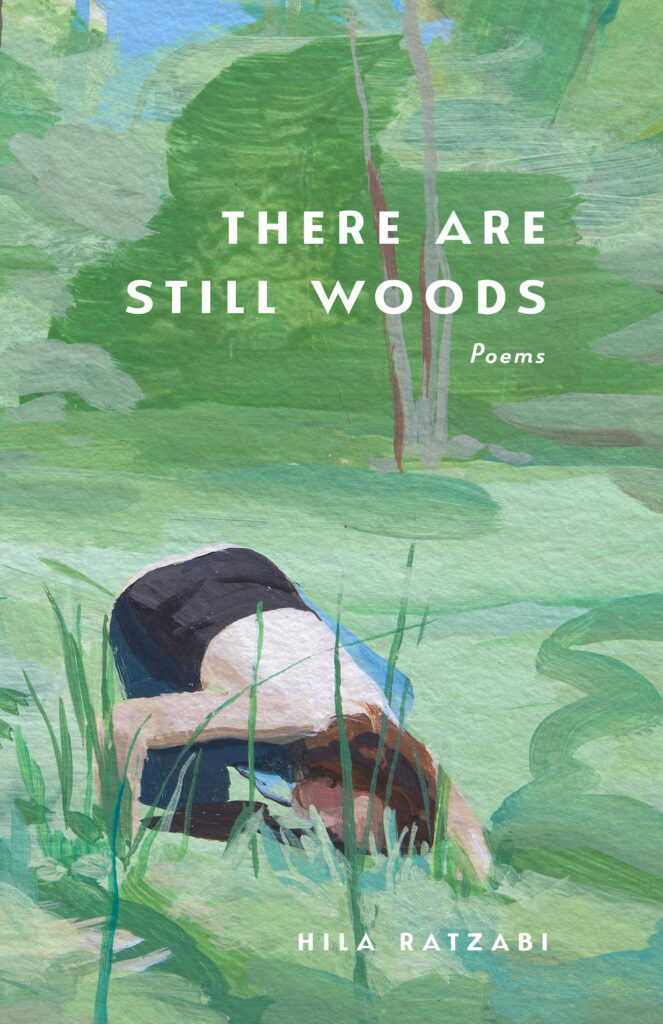 "I've been writing poetry since I was a little kid, and also got really into Judaism and Jewish philosophy once I got into college. Those two parts of myself were always essential; in some ways, they overlapped, and in some ways, they existed on parallel lines," she explains.  
On Sept. 8, Ritualwell will host a book-launch event. Called "Voices of the Divine Feminine,"  the program will be hosted by Rabbi Deborah Waxman, Ph.D., and feature readings by Ratzabi and Joy Ladin, a widely published essayist, poet, scholar and leader on transgender issues. 
Born in Israel and raised in Queens, N.Y., Ratzabi grew up steeped in the Conservative movement, attending Jewish day school through high school. She studied Jewish philosophy as part of the dual-degree program with Barnard College and the Jewish Theological Seminary. She gained a rich knowledge but, in the years after graduation, she says she grew somewhat distant from Judaism.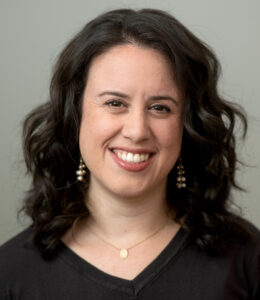 She held a range of positions in the publishing industry, including at the Jewish Publication Society. At the same time, she was gaining stature as a poet, winning coveted prizes and fellowships, and becoming a sought-after speaker. It was sheer chance that she was looking for a job in 2015 when Ritualwell was seeking an assistant editor, and the match proved beshert (meant to be). Ratzabi's skills as a writer and editor, and experience in publishing and Jewish knowledge proved a perfect fit. Under her editorship, the website's reach has skyrocketed to more than 700,000 visits per year, and its themes have expanded from its feminist beginnings to include entries related to gender expression and antiracism, as well attempts to process —  from a Jewish liturgical perspective — the seemingly never-ending litany of devastating current events: COVID, the murder of George Floyd, the Jan. 6 riots at the Capitol, Russia's war on Ukraine, the dismantling of Roe v. Wade, the Buffalo and Uvalde shootings, and too many other tragedies.   
It's empowering to write one's own prayers and to create spaces for people who never had a voice in Judaism. To me, that inclusive spirit is very much the place that I wanted to be in as a Jew and as a writer, and I think that's what we are doing at Ritualwell.
Ritualwell has become known as an online destination to find fresh content responding meaningfully, and with Jewish framing, to life's most powerful moments. The abundance of new items on the site is in part due to the ethos of Ratzabi's leadership, encouraging people to take ownership of their Jewish lives — a value she ascribes to the influence of the Reconstructionist movement.  
"It is clear at Ritualwell how values from the Reconstructionist movement are expressed in the creativity of inviting people to create their own rituals," she says. "It's empowering to write one's own prayers and to create spaces for people who never had a voice in Judaism. To me, that inclusive spirit is very much the place that I wanted to be in as a Jew and as a writer, and I think that's what we are doing at Ritualwell." 
Signup for updates from Ritualwell
Creating community remained Ratzabi's North Star. While Ritualwell had its fair share of regular contributors and participants in its many online learning experiences, a formal community seemed missing. Along with her colleagues Cyd Weissman and Adva Chattler at Reconstructing Judaism (the organization that publishes Ritualwell), Ratzabi conceived of ADVOT. Meaning "ripples" in Hebrew — for all the ripples that each participant could potentially create — ADVOT brings poets, liturgists, writers and musicians together for regular meetings, retreats and workshops with the twin goals of building community and creating new rituals that help people find meaning in their lives.
"The idea is to create spaces for folks who have not had a place for their voice yet in Jewish tradition," says Ratzabi. "The idea was very organic as we realized there are all these people who submit work to us … what if we brought them together? We thought that they could use a space to come together and to support each other in their creative process, to be nurtured, to learn, to share their work, to get feedback." 
ADVOT fills a particular niche. While it might not be hard for writers to find an online group, connecting with those who understand and are actively engaged in writing liturgy is far more difficult.  
"We've heard this from a number of people who are currently in ADVOT that they had been in other creative-writing workshops in the past, but you couldn't bring a prayer or a ritual to a creative-writing workshop. It was just not the audience for it. People wouldn't understand. You'd have to explain all of the background and the context," explains Ratzabi.  
The program was launched in 2021 with a generous grant from the Lippman Kanfer Foundation for Living Torah, which recently informed Reconstructing Judaism that it would help fund the program for a second year.  
On Aug. 27, ADVOT will celebrate the close of its first year with a public, virtual reading of work produced through the program called "Making Ripples: Celebrating ADVOT@Ritualwell." The event will also preview the forthcoming book From the Depths, a collection of works by ADVOT participants produced as part of the program. This follows a virtual retreat held in July in which members took part in a two-day retreat and public virtual reading with Rabbi Monica Gomery, a noted poet. 
One of the most striking works to come out ADVOT is one that starts every meeting: "Blessing for Creativity," inspired by Sefer Yetzirah, one of the most ancient works of Jewish mysticism. Chattler had the idea that every meeting should start with a blessing. She first wrote the words in Hebrew-language text for the creativity blessing, while Ratzabi rendered the work in English. Enter ADVOT participant Kohenet Batya Diamond, an ordained Hebrew priestess and musical artist. 
What I really take away is a sense of community. ADVOT is my primary address for interacting with Jewish ritual creators and liturgists. Week after week. It is very grounding
"I was so moved by their casting of this blessing that I said, 'I have to put this to music'," says Diamond, who did just that. "What so moved me is instead of saying 'who has made us holy with your commandments,' it is 'who has made us holy with your inspiration.' That was such a novel idea, and that collaboration was one of the most exciting moments of my ADVOT experience." 
Adds Diamond: "What I really take away is a sense of community. ADVOT is my primary address for interacting with Jewish ritual creators and liturgists. Week after week. It is very grounding." 
Another ADVOT participant, retired literature professor and Ritualwell contributor Terry Boyle, also sought out a new community. A Jew-by-choice who was raised Catholic during the Troubles of Northern Ireland and once studied for the priesthood, Boyle says that "it was the openness that drew me in — a place that was safe and, to some degree, sacred." 
Chattler says "this year brought a beautiful blend of individuals together. That was a wonderful fertilizer for the community. It's people with different levels of experience, working in different genres, coming together." 
Coming together is the whole point, notes Ratzabi. 
"It's amazing to have this space where we can actually process and be part of a community," she says. "It's a space where you feel supported, where your voice is heard, where you can listen to others when you don't know how to respond, where you can find something that can give you the words when you don't have your own words to respond."