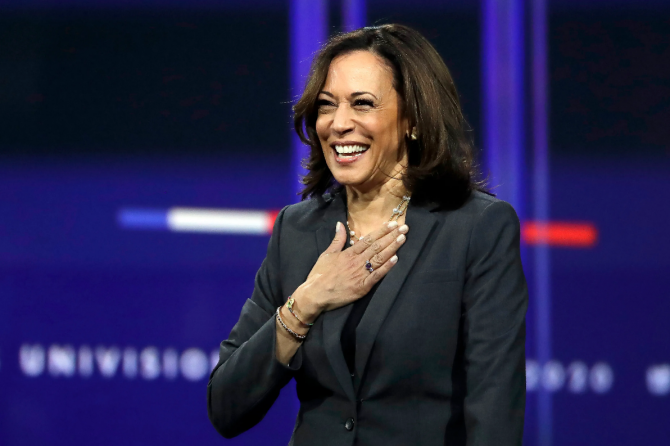 Sen. Kamala Harris

Now that Joe Biden has telegraphed his pick for vice president, Kamala Harris, let's give credit to the woman who stepped out first: Victoria Claflin Woodhull. In 1872, before women had the right to vote, Woodhull ran for president against Ulysses S. Grant. Since then, according to Rutgers University, at least 31 women have made serious bids to be president or vice president of the United States. Six of those women ran twice. You know how many have won. Now, at this historic moment, I'm thinking a lot about women and power.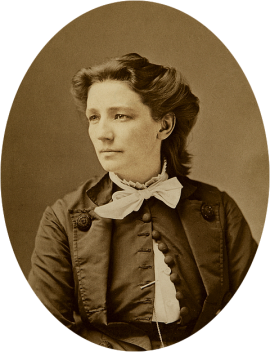 Victoria Claflin Woodhull

Power, I've come to understand, is having a voice and a seat at the table — whether elected, volunteered or hired. In my own career as a professional in Jewish organizations, I've struggled to have that power. I've experienced barriers to having a voice, like the maddening times I shared an idea that was affirmed only after a man said the exact same thing. And barriers to having a seat, like when working in an organization that employed 80 percent women while filling the C-suite with 80 percent men.  
Today, I'm a vice president at Reconstructing Judaism, responsible for multiple projects, like Ritualwell, Reset and Evolve. This work impacts more than a quarter of a million people a year. And I serve on the president's cabinet and at board meetings. At Reconstructing Judaism, the vice presidents, the executive vice president and the president are women. Powerful women. We all have a seat and a voice at the table, making decisions that can positively impact people's lives. 
Powerful women can be bullies. They can shut down ideas and be dismissive. Gender is not the only determinant of how leaders exercise power. However, when at our best, I witness women exercising power in ways that are good for our organization and surely would be good for our country. 
I see my colleagues exercising power with an intentional balance of:
Expertise and humility 
Knowledge, rooted in experience and facts, propels decision making. At the same time, they exhibit curiosity and openness. Expertise accompanied by humility ensures wisdom and learning.
Persistence and adaptability 
Passion for mission leads to an indefatigable effort to implement right strategies. When data indicates a pivot, adaptability leads to course correction. Persistence accompanied by adaptability ensures effectiveness.
Practicality and Entrepreneurship 
Bottom lines are adhered to. Big ideas are translated into practical applications. And yet, alongside the tachlis (brass tacks) are hearty doses of visioning and risk taking. Practicality coupled with entrepreneurship ensures reconstruction. 
The art of exercising power by balancing seemingly opposite traits is something that the women I work with do extremely well. I strive to do the same. When I miss, I can count on my colleagues to thoughtfully, kindly reflect with me, helping me do better next time. Never, "I'll stab you in the back." Always, "I've got your back." Care and kindness rule.
Belva Ann Bennett Lockwood (1884 and 1888) and Lena Springs (1924) are two of the forgotten names of women who unsuccessfully ran for the top posts in the United States. Barriers to women's power endure. Yet, we keep running, fighting and earning our power. Today, when Jewish nonprofits and our country are on the cliffs of uncertainty, we need balance, not dogmatism. Care, not selfishness. To lead the reconstruction of our times, more women must have a voice and seat at the table.  
Cyd Weissman is the Vice President for Innovation and Impact at Reconstructing Judaism.