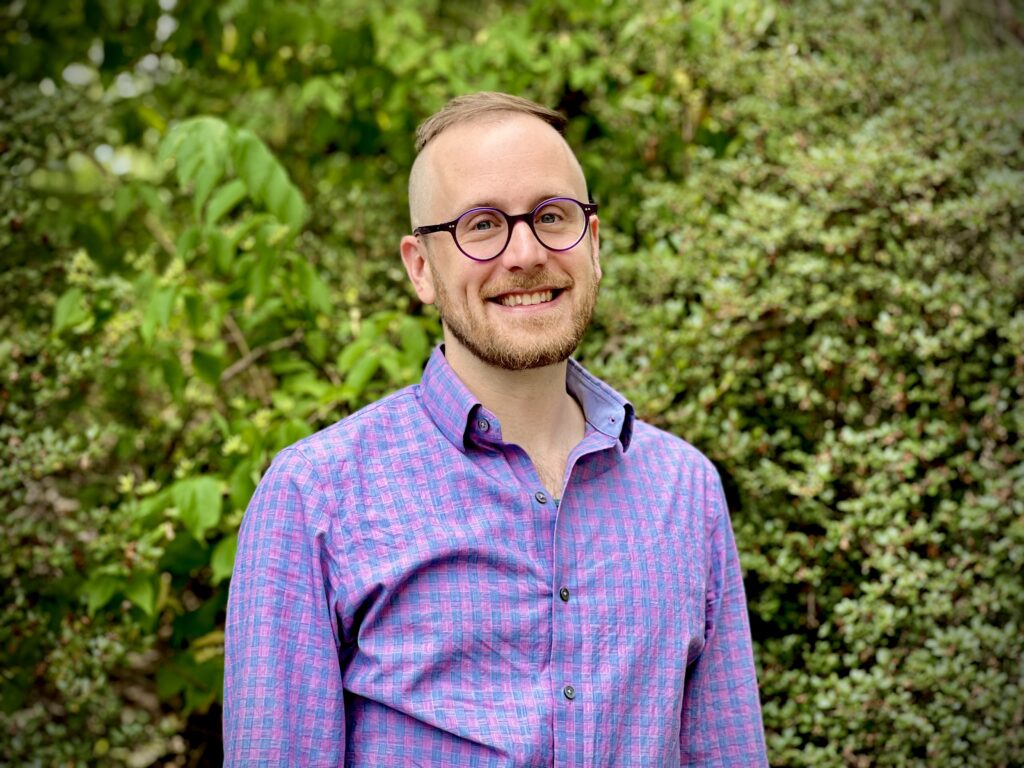 Rabbi Alex Weissman remembers walking into the Reconstructionist Rabbinical College in Wyncote for the first time. It was November 2010, and he was a 27-year-old Tufts University graduate who had held a few jobs with community and service-minded organizations, like the Center for HIV/AIDS Educational Studies & Training in New York City.
But while Weissman knew he was intellectual (he graduated magna cum laude from Tufts, a school with an 11% acceptance rate), Jewish, spiritual, queer and progressive, he did not feel like he had found his place yet.
That changed when he started looking at the art on the walls at the RRC and meeting its faculty and students.
The art, as the Wynnewood native recalled, was unlike any he had seen before in a Jewish space. It was not just a bunch of portraits of "Eastern European Chasidic men," he said. He saw colorful images that "celebrated our liturgy," that marked each day of creation and that celebrated Jewish union organizers from the 1920s.
"It's a vibrant recognition of the wide range of tradition that our people hold and not a very narrow view," he said.
And the people, well, they just welcomed him with "love and care," Weissman remembered. Now, the ordained rabbi wants to do the same to new RRC students like his younger self.
In the summer of 2022, the Germantown Jewish Centre member took a job as the director of RRC's mekhinah program for mentoring "emerging religious leaders," according to the rabbi's profile page on the college's website. The 39-year-old is also serving as the school's director of cultural and spiritual life. He spent six years working toward his ordination at the RRC in 2017 and now, after almost the same amount of time away, he is back.
"This is a position I could see myself being in for a very long time. And that felt very compelling to me," he said. "I'm almost 40. It's good to feel more rooted."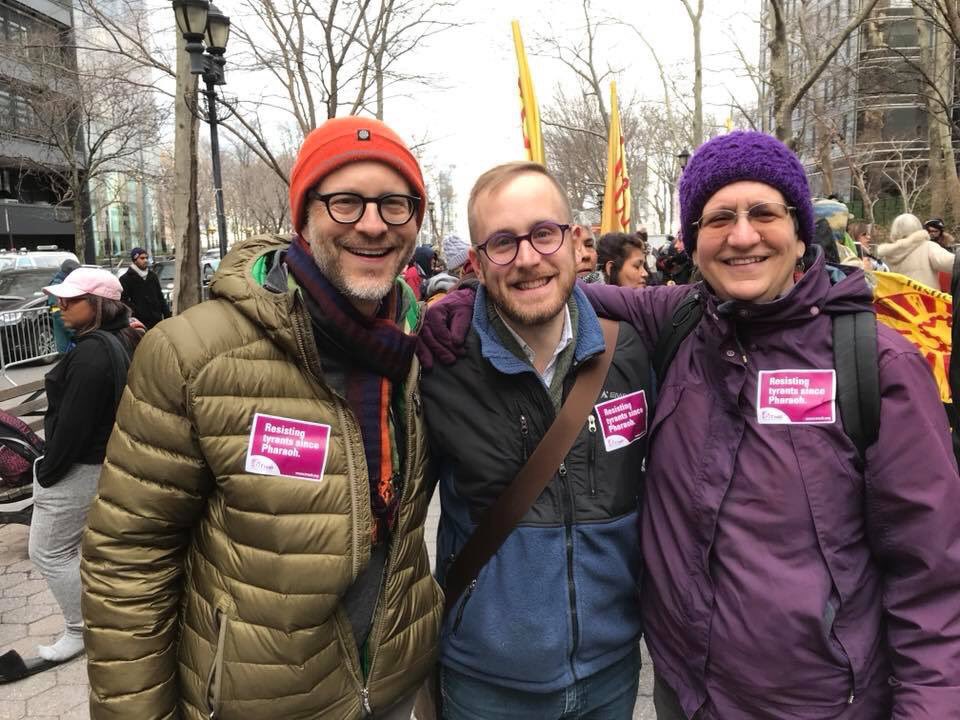 The RRC program is designed to get students out into the Jewish world and, during his time in rabbinical school, Weissman learned from rabbis who still shape his approach to the job today. He worked at Congregation Beit Simchat Torah in NYC, Temple Shalom in Newton, Massachusetts, and the Jewish Family and Children's Service of Greater Philadelphia. He also shadowed rabbis when he was not working in a formal position.
Rabbi Adam Zeff of the Germantown Jewish Centre showed Weissman that he could be "serious and grounded but also playful and funny." Rabbi Sharon Kleinbaum of Beit Simchat Torah in New York gave sermons that taught the student "how to speak to people in ways that are deeply rooted in Torah and also relevant to the current moment." And Rabbi Vivie Mayer, Weissman's predecessor at the RRC as director of the mekhinah program, showed him what it meant "to give myself over to the tradition," the rabbi said.
"To not only be an active participant in shaping it to but to be shaped by it," he added.
As he learned from those spiritual leaders, Weissman grew into one himself. And upon graduation, he became one as the senior Jewish educator at Brown University Hillel for three years. In 2020, he moved on to dual roles as the spiritual leader at Congregation Agudas Achim in Attleboro, Massachusetts, and as the director of organizing at the nonprofit T'ruah: The Rabbinic Call for Human Rights.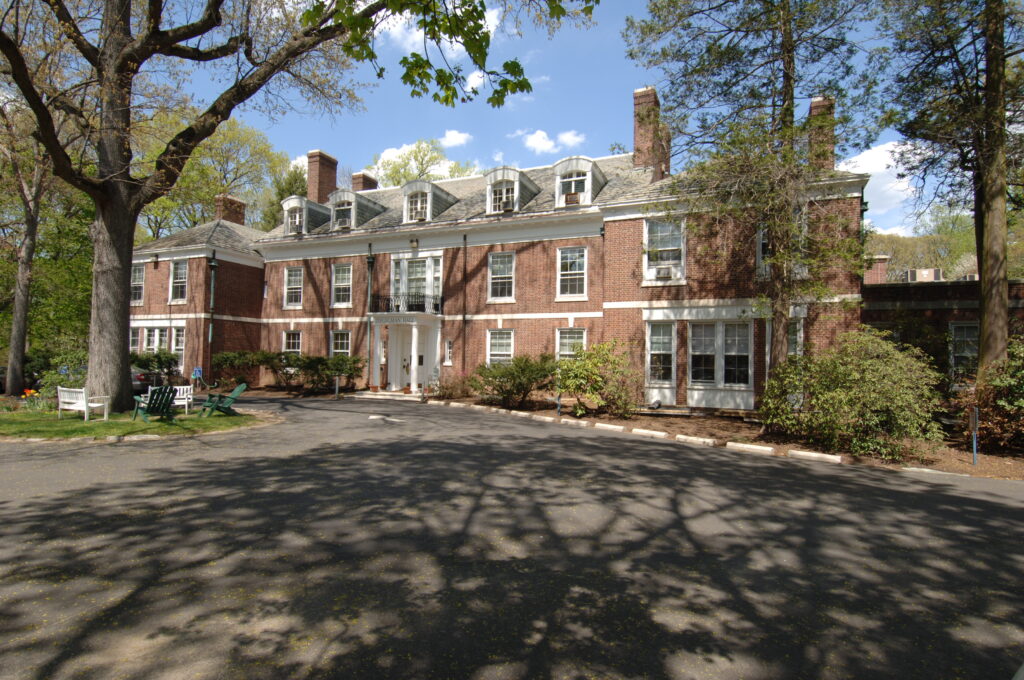 But when Weissman saw the opening at the RRC, he knew he had to apply.
"It feels full circle in that way, from first walking into the building and now coming back and, yeah, being home again," he said.
The rabbi has the job he wants in the place he wants to work; he is married to his husband of four years, Rabbi Adam Lavitt; he is a member of a synagogue in his neighborhood; and he is back in the area where he grew up.
Now he's ready to do his job.
"In my role as instructor, my hope is to give students access to our long, complicated and beautiful tradition," Weissman said. "And my role directing cultural and spiritual life is to foster belonging for students in ways that build them up, that nourish their souls, so they can do the same for the people they serve."