Sambusak and B'ab'a B'tamer, two traditional Iraqi Purim treats that celebrate Queen Esther's hiding of her Jewish heritage from the king, are demonstrated by Adva Chattler, who lovingly learned them from her savta (grandmother). 
Watch the video above and download the recipe here.
B'ab'a - B'tamer: Iraqi Cookies for Purim
Dough
4 cups flour
1 stick margarine
1/2 sugar
1 tbsp yeast
2 eggs
pinch of salt


1/4 cup water

Filling
1 pack of date paste
1 tbsp oil
1 tbsp water
1 tbsp cinnamon

Topping
1 egg
sesame seeds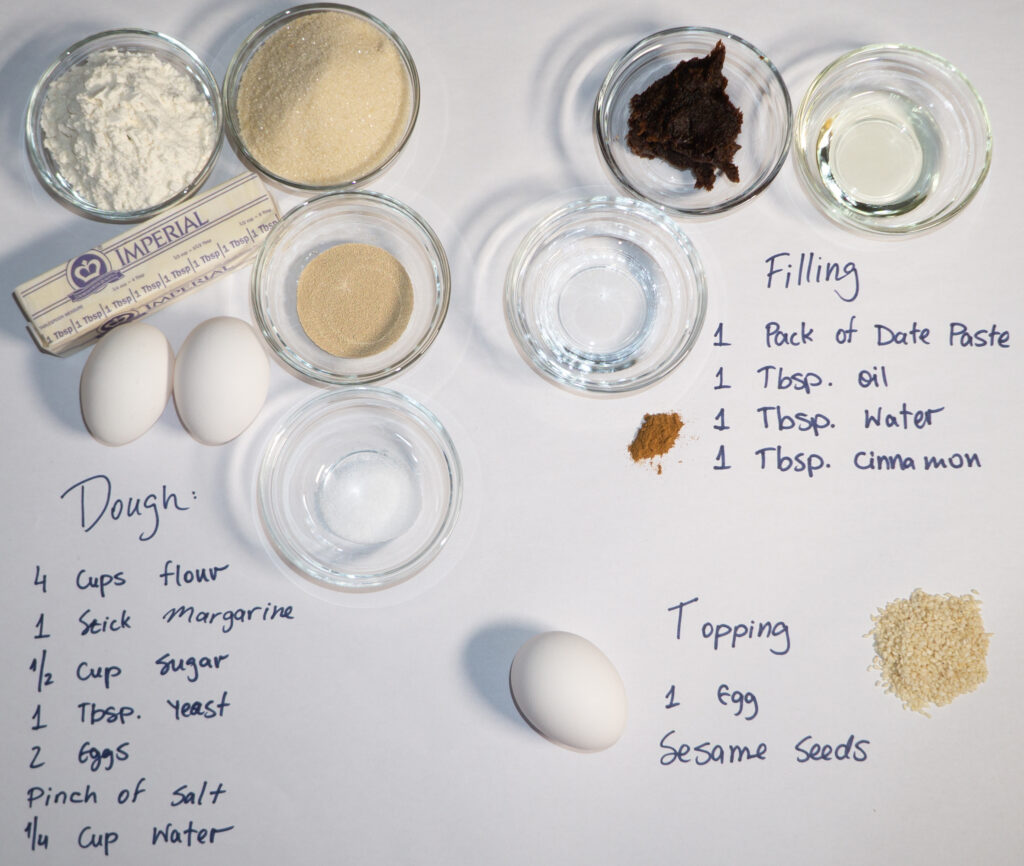 Create the dough:
Mix all ingredients together to a soft, lightly sticky dough. if needed more water, add a little more. Cover and set aside to rise for 45-60 minutes until double in size.
Create the filling:
Warm up the date past in the microwave for a few seconds to soften for easier mixing. Mix with the rest of the ingredients and create small balls (approx. 1 inch in diameter).
Assemble the cookies:
Create small balls from the dough, flatten each ball in your hand, add the filling and close the dough around it. Dip the ball in egg wash and then in the sesame seeds, and flatten it on the baking sheet. 
Bake at 375 (F) for 10-13 minutes, until lightly golden.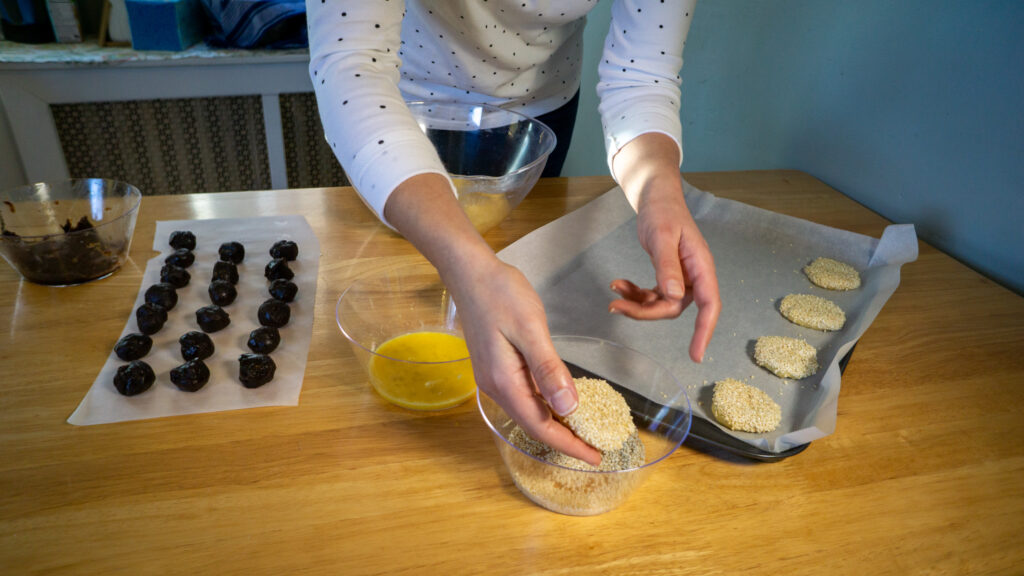 Check out these resources you might enjoy: