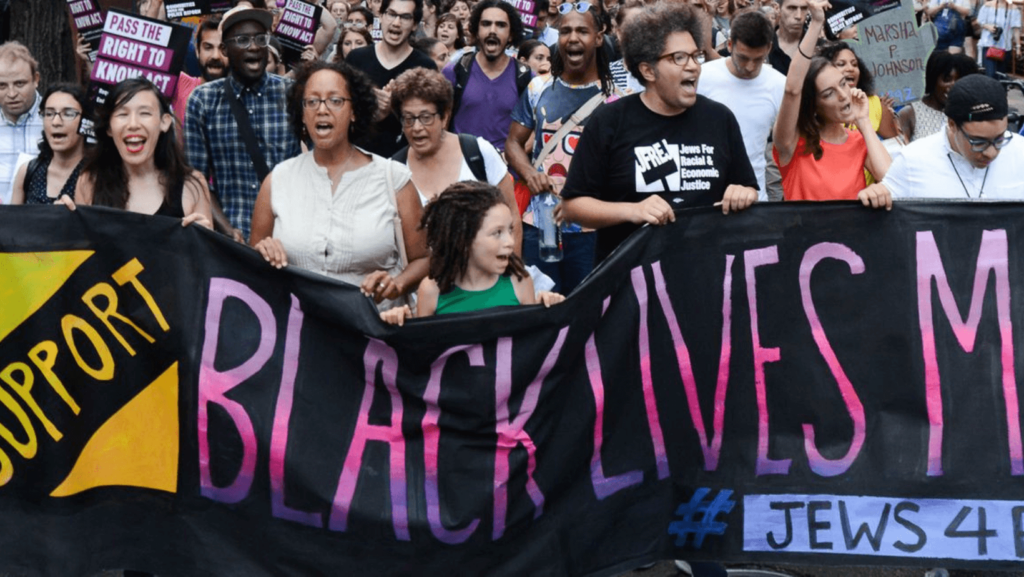 For Buffie Longmire-Avital, Ph.D., a new area of academic interest was sparked by a single comment — one that stung deeply, maybe because it happened at Jewish summer camp, where she hoped her children would feel seen and accepted. 
Typically, the tenured full professor of psychology at Elon University in North Carolina studies health inequities stemming from systematic racism. Longmire-Avital writes about socialization in African American families, including how parents talk to their children about race and coping with the harms from experiencing discrimination. 
As a Black Jewish woman and mother of two biracial sons, Longmire-Avital has felt compelled to apply some of those same research methods to Jewish households. Yet she lacked the time, funding and support. 
That all changed when she was invited to apply for — and received — a research fellowship as part of a bold multidisciplinary project called "Race, Religion and American Jews."  The results of the Center for Jewish Ethics project — a trove of video lectures, curricula and lesson plans — are now freely available at Jewsandrace.com. The materials offer profound insight into the range, depth and complexity of the moral, historical and practical questions that race and racism pose to Jews and Judaism.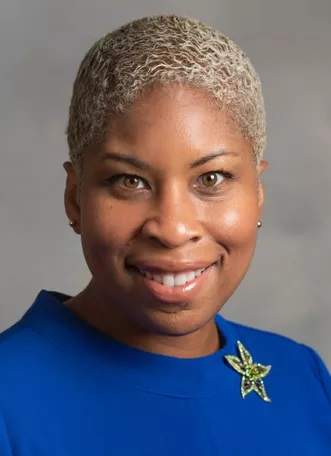 "It just gave me the push that I needed," said Longmire-Avital, who is seeking to understand the source of microaggressions in Jewish spaces. 
To get there, she said, involves investigating how values and ideas are transmitted, and how parents prepare children for complex realities or, unwittingly, perpetuate unhelpful attitudes? 
So, what was the comment? 
A camper, seeing Longmire-Avital's white husband, Nadav, and sons together, shared aloud an assumption that the boys must be adopted. (They are not.) 
"My sons were completely, innocuously racialized, genetically delinked from their father, even though my oldest son is a spitting image of my husband," recalls Longmire-Avital. "It was just interesting to me that this this 12-year-old immediately assigned lineage and connection based on race without any other information. No one was prompting him to do that. He just put two and two together, and said they are like their mother, who is Black. And therefore, they can't also be like their father, who is white." 
Stories like this are all too common in Jewish spaces and have received far more attention in recent years as Jewish organizations have reckoned with racism in American society and within their own communities. "Race, Religion and American Jews" aimed to spark new scholarship on Judaism and race and to deepen conversations taking place in Jewish communities throughout North America and beyond. 
Run by the Center for Jewish Ethics, which is part of the Reconstructionist Rabbinical College (RRC), the Jews and race project was launched in 2021 with a $199,850 grant from the National Endowment for the Humanities. 
In the span of a year and a half, "Race, Religion and American Jews" brought together 11 scholars in religion, history, psychology, ethics, philosophy and more. Seeking the broadest understanding of Judaism and race, they explored questions related to race and Jewish identity; the diversity of the American experience; and Jewish ethical responses on racism. Specific research topics ranged from the stories of Cuban and Syrian Jewish communities to grappling with the legacy of systemic racism. Rather than focus primarily on an academic audience, the scholars aimed to have their work enter public consciousness and shape communal conversations about race and racism. They shared their findings in lectures geared for a general audience. 
At the same time, a smaller team of educators and advisors mined those lectures and developed curricula designed for children and adults. The goal is to spark conversation that leads to change in congregations, schools and other communities. 
Rabbi Mira Wasserman, Ph.D., who led the initiative and directs the Levin-Lieber Family Program in Jewish Ethics at RRC, said the project sheds new light on how race and the Jewish experience intersect. It also "closes the gap between scholarship and the public, making new and relevant research accessible to both adults and children." 
Wasserman views racism as "an urgent ethical problem that Jews have a responsibility to study and address." 
"Jewish practice, Jewish history, Jewish ethical teachings and the experiences of contemporary Jews are all valuable resources for learning about the harms of racism and how to respond ethically," she explained. "This project convened scholars of diverse disciplines to lay a foundation for the study of race and Jewish life. It promotes scholarship and study as a foundation for ethical action."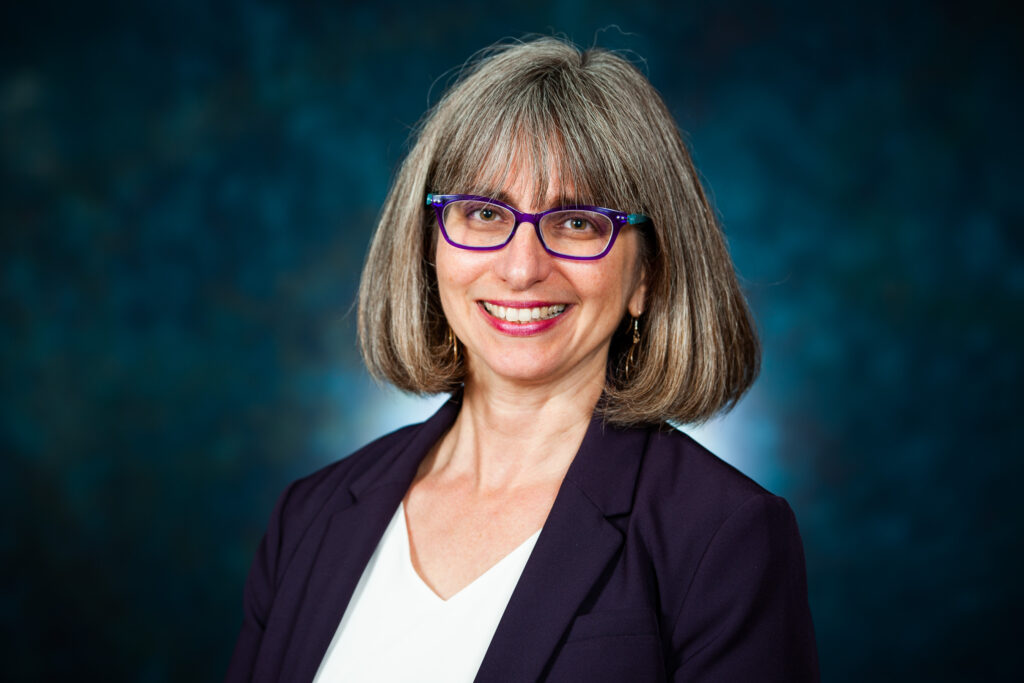 RRC is part of Reconstructing Judaism, and this project represents an expression of Reconstructionist values and priorities. In 2021, Reconstructing Judaism adopted a strategic plan calling on the organization "to join and lead Jewish efforts to dismantle systemic racism, and to advance racial diversity, equity and inclusion within the Reconstructionist movement." Also, in January, the wider Reconstructionist movement adopted a Resolution on Reparations. 
In taking part in the project, Longmire-Avital sought to better understand how parents in Jewish households talk about issues of race with their kids. How do they prepare them for complex realities or, unwittingly, perpetuate unhelpful attitudes? Comparatively little academic research exists in this area. 
To change that, she created a survey filled out by 121 self-identified Jewish parents from across the United States. 
Participants came from both small and large Jewish communities from all regions of the country. Mothers comprised 76 percent of respondents. Most of the participants reported raising their children in a home where both parents identified as Jewish. While less than 20 percent identified as a Jewish person of Color, nearly 30 percent of the parents indicated that they were raising children that identified as Jews of Color. 
While the findings weren't necessarily surprising, they were certainly illuminating. She found that, the more prepared Jewish parents are to discuss race, the more they will do so. Individuals who experience or witness microaggressions are more likely to speak about it with their children. For many of the parents, current events proved the impetus to talk about race, especially the murder of George Floyd in Minneapolis in May 2020. 
However, parents who identified as Jews of Color or were raising children who identified as Jews of Color viewed conversations about race and racism as a critical component of parenting. These conversations were happening independently of current events. Many White Jewish parents still teach color-blindness or the idea that race doesn't matter, a notion that Longmire-Avital views as well-intentioned but not preparing children for complex realities. 
Several of her teachings about the research is available on Jewsandrace.com, including "Responding to Racial Microaggressions" and "Confronting Microaggressions in Jewish Spaces." 
"I am incredibly grateful for the grant because I immediately saw pieces of my work turned into curriculum that would be accessible for day schools and other community organizations to use and put into action to understand microaggressions," she said, adding that her next goal is to share her research with more Jewish audiences. 
For Longmire-Avital, perhaps the most important aspect of the project was the diversity of scholarly approaches exploring Jews, Judaism and race. 
"Some of the projects talked about race from a theoretical space and some from a historical space. Certainly, there is a layer of Jewish ethics," she continued. "And I was adamant that mine was coming from the application space. That I wasn't trying to create new theory but was really thinking about this as an opportunity for how to advance discussions and awareness about race — not on an academic level but in a very practical, hands-on way."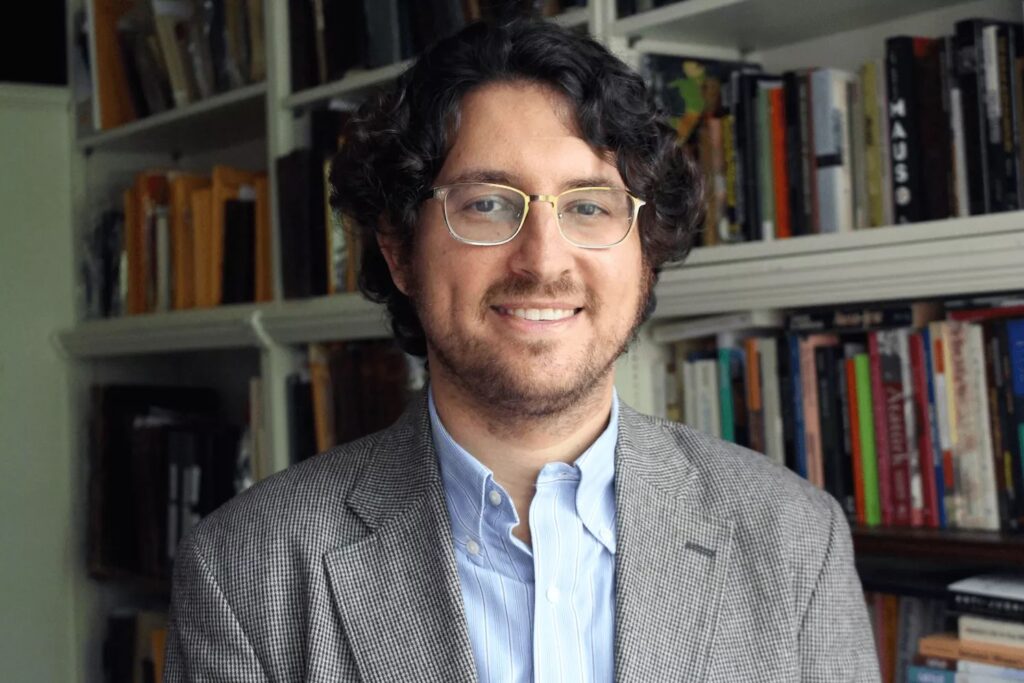 Devin Naar, Ph.D., teaches history and Judaic studies at the University of Washington. His participation, and the subject of his research, illustrates the scope and diversity of the "Race, Religion and American Jews" project and the complexity of the subject itself. 
Of mixed Sephardic and Ashkenazi heritage, he's written about the history of the Jewish community of Salonika (now Thessaloniki), one of the great centers of Jewish life eradicated in the Holocaust. Currently, he's writing a book about Jewish immigrants from the former Ottoman Empire in the United States. 
In a recent interview, Naar noted several reasons why it is essential that the experiences and perspectives of Sephardic and Mizrakhi Jews be part of Jewish communal discussions on race and racism. In some ways, the racial reckoning taking place in Jewish communities today is about reframing "Ashkenormativity," the idea that Ashkenazi culture is the default Jewish culture. 
What might such a shift away from that look like? 
"What if, for example, borekas were viewed as just as Jewish as lox and bagels; or Ladino and Judeo-Arabic just as Jewish as Yiddish; or Greece, Iraq and Morocco just as central to the world Jewish map as Germany or Poland; or the Ladino novels of Elia Carmona just as central to the curriculum as those in Yiddish by Sholem Aleichem," said Naar. "These seemingly small variations reveal the multiplicities of distinct Jewish cultures whose erasure impoverishes Judaism as a whole. This would be a process of decolonizing Jewish vocabulary, practices, culture and community writ large — very daunting indeed."
While this might seem like an internal Jewish conversation, it is playing out within the American racial context, said Naar. 
"I think that Sephardic and Mizrakhi Jews can operate as white people in the general world but may not operate as White people in the Jewish world," he said. "And I think that that has produced some anxieties and resentments on the part of some members in the Sephardic and Mizrakhi communities who feel like in this moment of reckoning, they're not getting full consideration." 
Jewsandrace.com features four video lectures by Naar, including "Our Own Worst Enemies: How does the history of American racism reverberate in the cultures and hierarchies of the American Jewish community?" In that lesson, he states that Jews have been "part of the systems of hierarchy and oppression that have shaped the country from its foundation." 
For Naar, perhaps the most important aspect of the project is the collaboration fostered between scholars. Sharing his research and fielding questions of scholars from other disciplines bolstered his sense that his areas of inquiry were not only worth pursuing, but vital to understanding the complex relationships between religion and race in America. 
"I think participating gave me a greater sense of confidence in the work that I'm doing," he said, expressing hopes his work encourages uncomfortable but necessary conversations. 
"This is a contested conversation, and I feel like there is reticence to delve into these topics," he said. "And those conversations are fraught because the issues are in many ways very different." 
What those identifying as Jews of Color and those as Sephardim or Mizrahim have in common, he noted, "is the shared experience of marginalization. And what can emerge, I think, is a kind of fruitful coalition building in rewriting the script of the of the American Jewish drama."