Gabrielle Kaplan-Mayer has turned to Ritualwell countless times. When her Shabbat practice was feeling a little flat. When she sought new ideas for her family Passover Seder. Now, the award-winning writer, editor, educator and disability inclusion activist won't just be part of the Ritualwell community, she'll be guiding it. 
Kaplan-Mayer was recently named Ritualwell's director of virtual content and programs, a position she considers her dream job. In this role, she can weave together the multiple strands of her life: her passion for creativity and the arts, her focus on spirituality and writing, her experience in editing and mentoring writers, her commitment to children and families, and making Jewish community and experience accessible to all.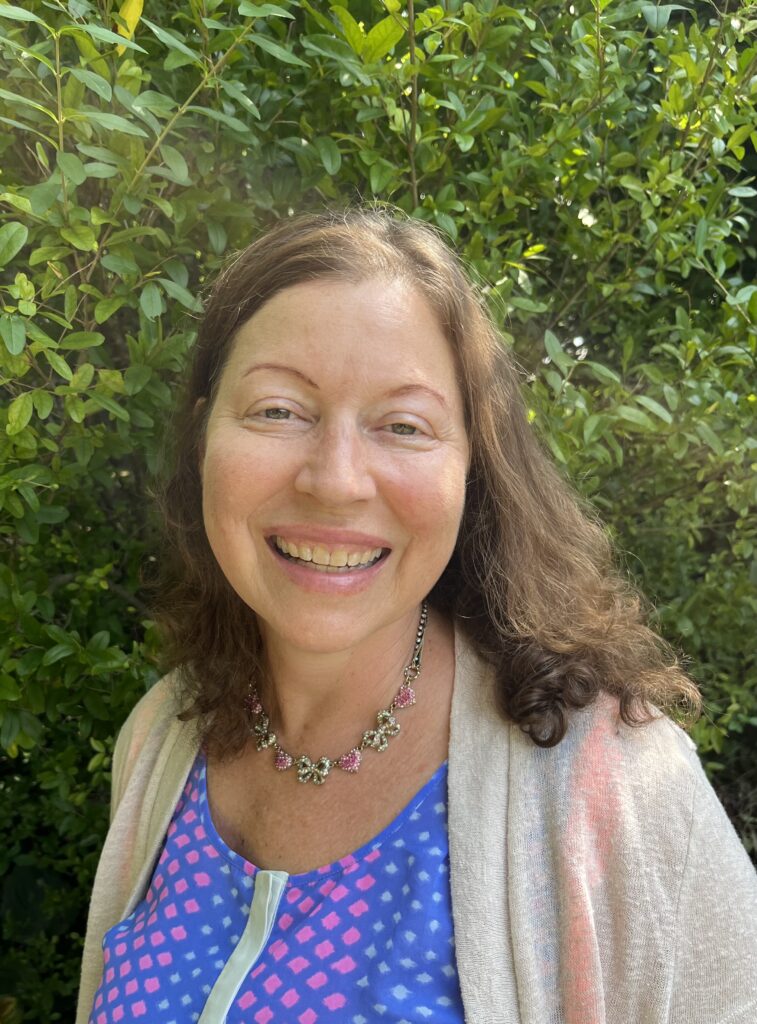 Additionally, as a cancer survivor who has also lived with Type I Diabetes for most of her life, she will bring empathy, compassion and experience to Ritualwell's focus on wellness and living with illness. 
"This is a tremendous opportunity for me to share my passion for creativity as a Jewish practice," said Kaplan-Mayer, a recipient of the prestigious 2022 Covenant Foundation Award who graduated from the Reconstructionist Rabbinical College in 2001 with a master's in Jewish studies. "Ritualwell is a place for Jewish connection. It's also an expansive place where I can learn from this incredible community of creative people." 
Kaplan-Mayer succeeds Hila Ratzabi, the noted poet and editor who spent eight years with Ritualwell, helping to grow its audience and mold it to what it is today. In the past year, some 275,000 users have visited the website, with more than 2,000 registrations for a Ritualwell program. 
"We are beyond excited to have Gabby bring her gifts to the Ritualwell community. Her deep knowledge, and her gracious and creative spirit will lift us all," said Cyd Weissman, Reconstructing Judaism's vice president for engagement and innovation. 
Founded in 2001, Ritualwell is an extensive online resource that has published thousands of prayers, poems, ceremonies and songs. Many of these resources mark moments for which Jewish tradition did not have a ritual, such as the loss of a pregnancy or celebrating a gender transition. In recent years, it has served as a resource on the widest array of areas, including social and racial justice, climate change and challenges to democracy, to name a few. 
Shabbat Shalom:
Finding Peace Within
Fridays, October 20, 27 & November 3, 10
12-1:30 p.m. Eastern
It has also become an important hub for online learning, offering stand-alone classes and multi-session courses known as Ritualwell Immersions. In fact, starting Oct. 20, Kaplan-Mayer will be leading an Immersion called, Shabbat Shalom: Finding Peace Within. And there's ADVOT @ Ritualwell, a community of writers, liturgists and ritual creators who meet regularly, supporting one another in the creative process and making meaning in a Jewish context. She'll be co-directing ADVOT alongside Adva Chattler, Reconstructing Judaism's managing director of engagement and innovation.  
"In terms of where I imagine Ritualwell is going, the phrase that keeps coming to me is from strength to strength," said Kaplan-Mayer, who has been a member of Mishkan Shalom since the late 1990s and is its former religious school director. "Let's just reach more people with the richness that is there." 
Just by looking at her current activities — let alone all she's done over the last 25 years or so — one can get a sense of the scope and breadth of her work. Most recently, she served as chief program officer for Jewish Learning Venture, based in suburban Philadelphia. There, she directed the Whole Community Inclusion program, which helps to ensure that families raising Jewish children with disabilities find the support and accommodation needed for full inclusion in Jewish life. For now, she's continuing to work with Whole Community Inclusion for a limited time to implement the Covenant Foundation grant. 
She edits the Jewish Disability Inclusion News and writes a Substack newsletter, "Journey With the Seasons," a weekly practice of meditative reading with creative self-expression prompts. She also leads workshops on spirituality and writing. 
How did she embark on the path of being a writer-educator-spiritual mentor-inclusion activist, all centered on Jewish life? It's been a long and winding road, she noted. Here's a snapshot version.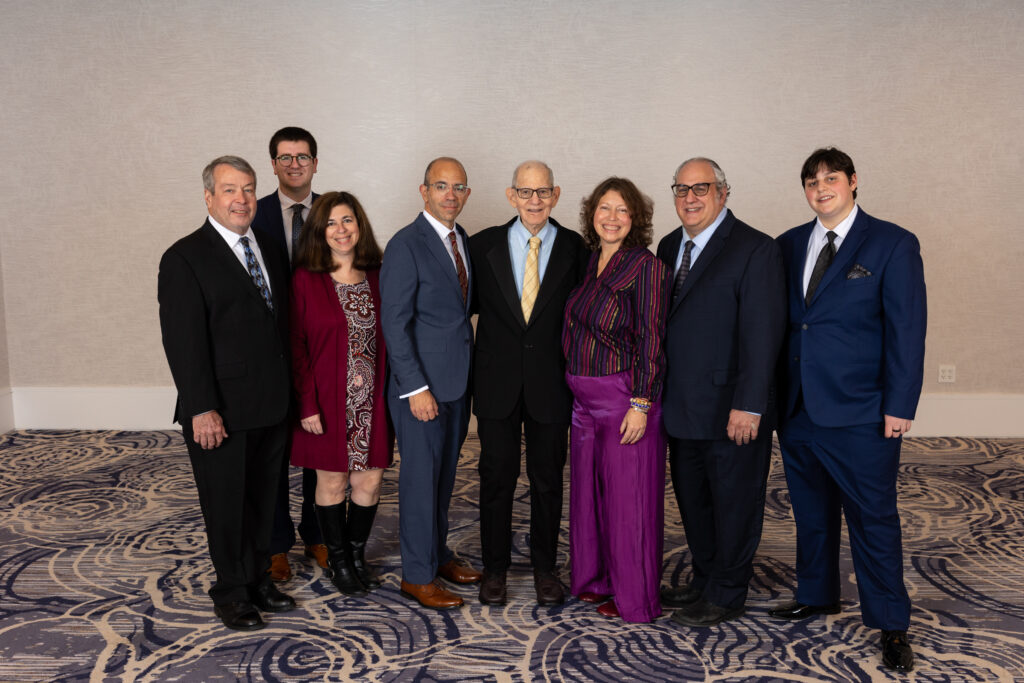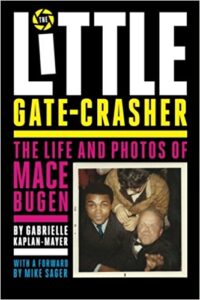 She was raised in Hollidaysburg, Pa., a town of about 5,000 people some 100 miles east of Pittsburgh. She was part of a tight-knit Jewish community and particularly influenced by her grandparents, though they did not live nearby. In those formative years, she learned both the importance of community and narrative in holding one's place in the world. (Her most recent book, Little Gate-Crasher, tells the story of a quirky great-uncle.) 
She studied theater and creative writing at Boston's Emerson College. In college and throughout her 20s, she began to wrestle seriously with what it means to be a Jew, and how it relates to storytelling and creativity, including learning more about the fate of her grandfather's family, most of whom were murdered in the Shoah. 
After Emerson she spent several years writing about the arts in Chicago, where she also began teaching religious school. It was then that she first read Mordecai Kaplan's magnum opus, Judaism as a Civilization. She was inspired by Kaplan's idea that literature, theater, music and other forms of creative expression are an essential part of Judaism. Before long, she'd applied to and enrolled in the Reconstructionist Rabbinical College, moving to the Philadelphia area. Though she decided against the rabbinic path, the learning she did at RRC helped propel her to an influential career in Jewish education and communal work. 
Perhaps nothing has influenced her path as an educator more than parenting her older son, George, now 20, who lives with intellectual disabilities and severe autism. When he was much younger, she found a gap between her idea that Jewish community should be accessible to all and how her son was treated in certain Jewish settings. In time, she became an advocate, not only for her own family but for all families. 
"There was a really significant before and after in my awareness of disability in the Jewish community," she recalled. "I was thinking, 'He has an intellectual disability, but that doesn't mean he doesn't have a rich spiritual life. What are the best ways to engage him?' That question began my wonderful journey. George's growing up has really made me a much more curious, much more compassionate and much more creative human." 
Now, Kaplan-Mayer will bring her full self and humanity to this new role at Ritualwell. She's beyond excited at the possibilities. And at the same time, she understands that these days, so many people —Ritualwell users included — are contending with fear and anxiety, and that many turn to Ritualwell to draw spiritual strength. 
"I don't think there any question that this is really intense, turbulent time. So much is becoming unsettled," she said. "We can turn to our tradition. We can turn to wisdom. We can turn to community. And we can turn to that inner voice — inner wisdom that's a path to creativity." 
An online creative community of Jewish ritual innovators, poets and liturgists who meet regularly to share work; support and empower each other to create and innovate Jewish ritual, poetry and liturgy; and explore fiction, prose, song and memoir writing.