This article, written by Jillian Diamond, originally appeared Oct. 6, 2022 in the Baltimore Jewish Times. Sign up for its newsletter here.
Parents and grandparents pull up a chair next to the kids at Kol HaLev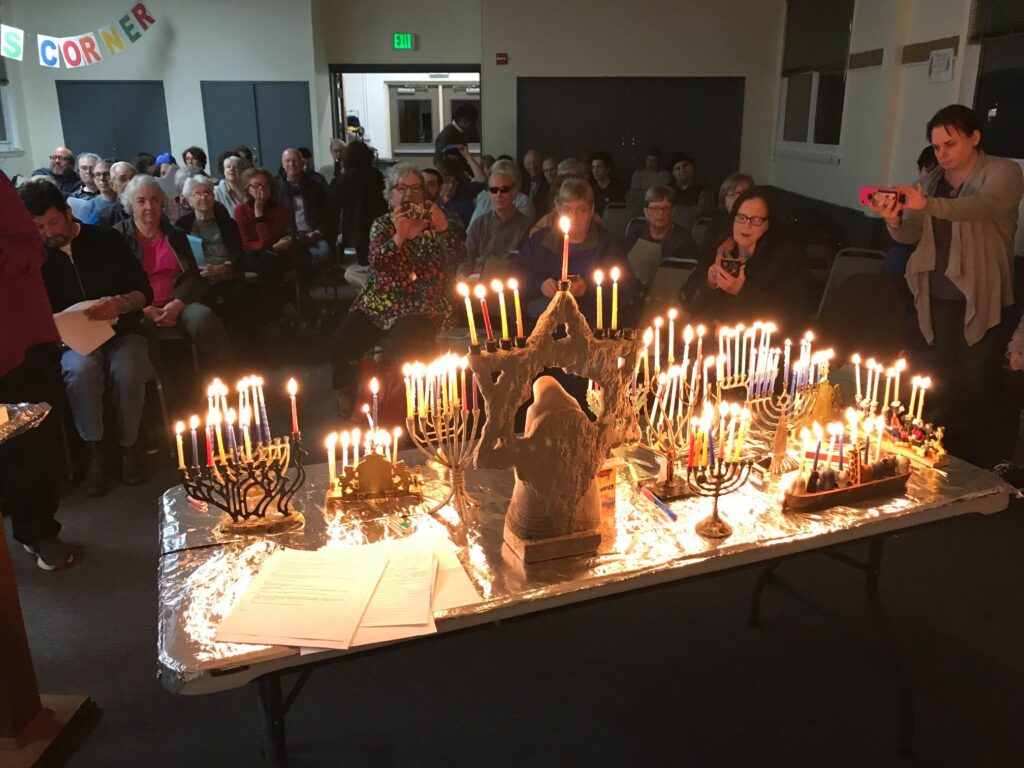 Sunday school is no longer just for youngsters at Kol HaLev, a Baltimore-area Reconstructionist synagogue.
Through its new "Making It Real" program, parents will be able to participate in Jewish learning alongside their children. Even older members who no longer have children living with them or do not have children at all will be able to engage in community discussion about Jewish religion and culture.
Making It Real" is an extension of the synagogue's pre-existing Sunday-school programming, which saw students meeting twice a month to learn about a different topic each session. The intergenerational program will be meeting once a month, but the curriculum will be aimed at an all-ages audience.
"This is supposed to include grandparents and kids and parents, and we want to let a lot of people into our faith," said Rabbi Emily Stern, Kol HaLev's student rabbi. "So we really want interfaith families to come and see how practices can fit in your own values, and how Judaism can enhance your life.
The purpose of Sunday school, according to Rabbi Steven Silvern, "is not simply to teach children basic pediatric Judaism. We felt that the real purpose of the Sunday school would be to find a way to help families incorporate Jewish values into family life."
To that end, "we decided to pick out some important themes, one a month, and try to reach out to families," said Silvern. "The notion is that everybody [in a congregation] is part of a family. So it's not just for the typical Sunday-school student."
"Making It Real" is the creation of Rabbi Silvern and Rabbi Stern. Stern—a writer of children's books and poetry, a musician and a visual artist and a member of the ALEPH Ordination Program: The Alliance for Jewish Renewal—is largely responsible for the program, having also been involved with the synagogue's regular Sunday school in the past.
"Before, I was thinking about teaching things and imparting Jewish wisdom. Now, it's more about learning from families and working with their lifestyles," she said. "We want to enhance the values of your family, not push the values of Judaism."
The school's first meeting is to be held on Sunday, Oct. 9, and will see participants decorating a community sukkah at Rabbi Silvern and his wife's house and learning about the values associated with the fall Jewish holiday. "How can the values of Sukkot," the program's website asks, "like togetherness, the conscious invitation of guests and facing what's temporary strengthen our families?"
Future themes include tikkun olam, various holidays such as Chanukah and Tu B'Shevat, as well as a session on ancestry that will include a visit to the Jewish Museum and Visionary Art Museum.
"We really want people of all ages to come and be engaged," said Silvern. He requests that anyone interested in attending the Sukkot session to contact him for the location.