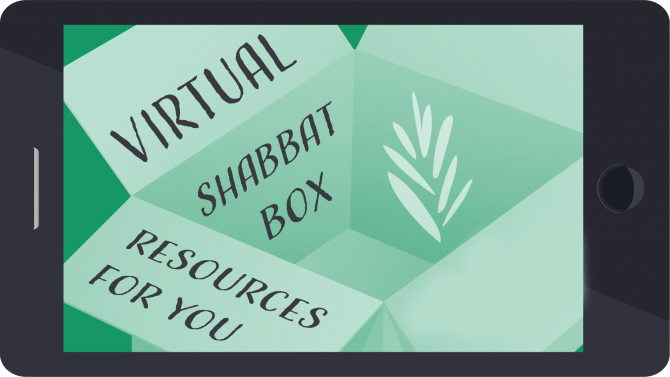 Your Virtual Shabbat Box holds many ways to celebrate the day. Choose what nurtures you: listen, watch or read.
Rabbi Nathan Kamesar discusses how we can make the most of the High Holidays.
In this audio teaching and spiritual practice for the month of Elul, Rabbi Rachel Barenblat looks to Psalm 27 for solace in mourning.
In preparation for the High Holidays, Rabbi Michael Strassfeld shares a Hasidic teaching about meaningful teshuvah (repentance).
Seeking quiet in the ending weeks of August? Rabbi Shelia Weinberg can help. Listen to her encourage you to find your seat and take a couple of easy breaths. Then, listen slowly.
How can kids best learn what it means to be a Jew? Meet Rabbi Lily Solochek, who is working with others across the movement to ask that very question and identify some answers.
We've gathered an array of Reconstructionist resources from our network of websites to help you search for meaning on this solemn day, the Ninth of Av. 
Reflecting on horrors in his city and throughout Jewish history, Rabbi Alex Lazarus-Klein shows how a Reconstructionist reformulation of traditional prayer can help process loss.
With poor air quality continuing to be a concern throughout much of North America, Trisha Arlin prays for the health of all.
At a time of year when many of us travel, this prayer urges the God of our ancestors for safe passage home.
A psychologist/scholar shares her research into Jewish families, as well as her personal experiences as a parent of biracial children.
As we reach the first anniversary of the overturning of Roe v. Wade, dive deep into this three-part series.
This meditation on the meaning of freedom by an incoming rabbinical student asks each of us to "remove the shackles of one another."
There's much food for thought in this vital web conversation about how non-Orthodox Jews relate to Israel, featuring Rabbi Deborah Waxman, Ph.D., president and CEO of Reconstructing Judaism.
In March, some 200 Reconstructionists traveled to the South to "deconstruct racism to reconstruct Judaism." This new web page captures the experience in pictures, reflections and more. Sourced from ReconstructingJudaism.org 
Get our Virtual Shabbat & Holiday Box delivered to your inbox.